CONQUER
FOOD OBSESSION, 
BODY IMAGE,
& THE MEAN GIRL VOICES

So You Can Be Confident  Now!
A PROGRAM TO UNLEARN DIET CULTURE TOGETHER
Free the negative "mean girl voices" in your head, food obsession, self-doubt and shame.
We live in a world dominated by diet culture and its relentless pressure to be thin, keeping women from living their full life. It's time for this B.S. to change… for us and the next generations of women!
We live in a patriarchal society that enforces beauty ideals as a way to keep women busy and unable to believe they have the power over their own lives and bodies.
Diet culture leaves women at war with food and their body, feeling uncomfortable in their own skin, stuck in self-doubt and shame and living a half-life.
At Beyond The Food, we say Hell no! No more. We are done!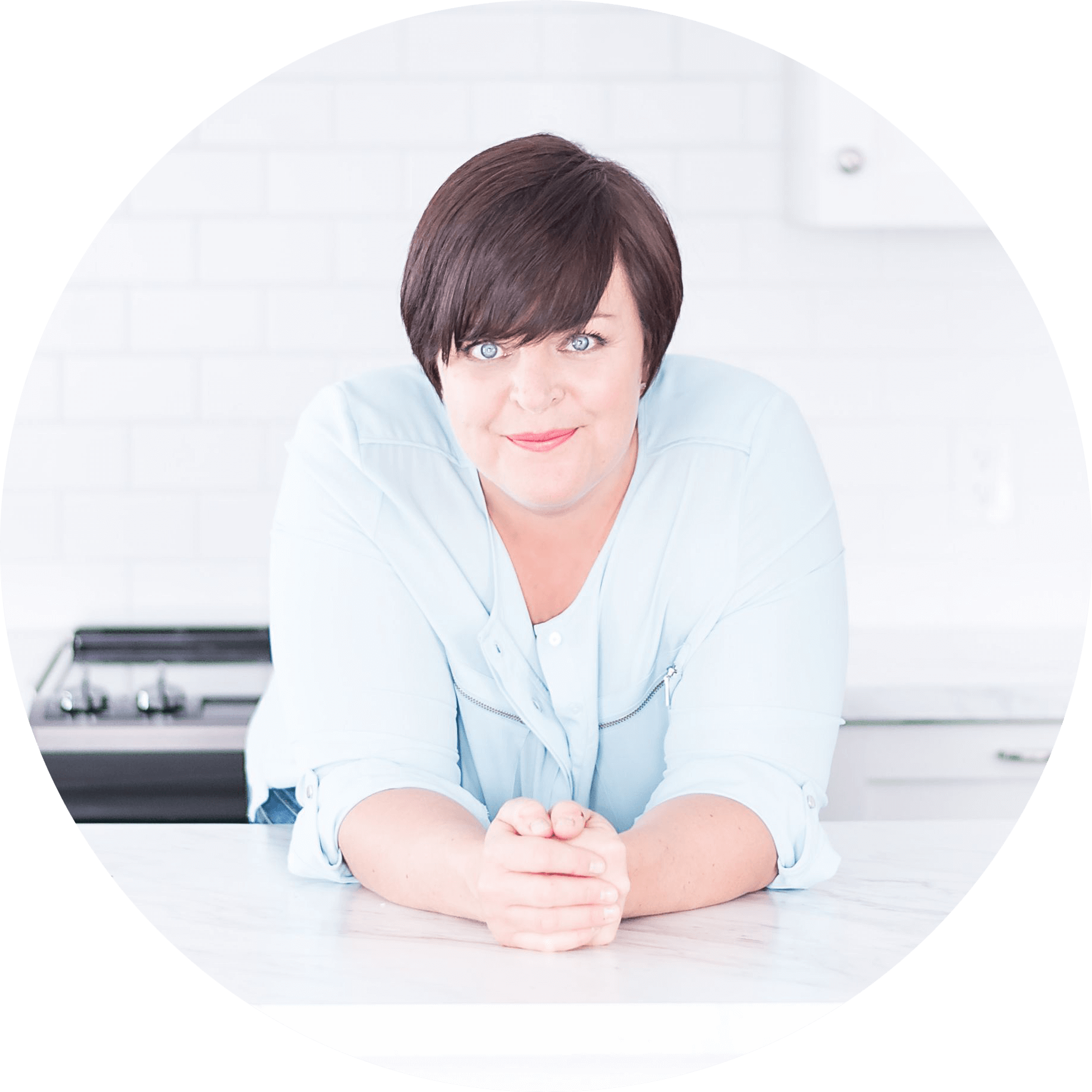 Women have far more power today than at any time in the last 200 years: yet we aren't free.
It's estimated that by the time most women hit their 45th birthday, statistically speaking, we've tried 61 diets, plans, programs, detoxes, cleanses, meal plans, regime, and eating system, in an unending battle to shrink our body and, hopefully, change our life. That's the equivalent of 31 years obsessing about changing your life via changing your body and spinning in a circle, being the victim of diet culture.
Here's the good news: it doesn't have to be this way.
We can help.
Whatever is stopping you from being free and confident - whether it's a shaky mindset, emotional overwhelm, knowledge gap about intuitive eating, constant self-doubt about your body, lack of accountability & support, this program has what you need.
My team and I  are committed to your success.
Stephanie xoxo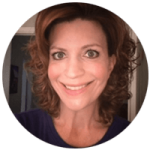 For the first time, I'm free to enjoy life!
Each lesson has been like turning stones, discovering new parts of myself that have been hidden and suppressed by years of negative thinking, dieting, and self-judgment. It has helped me experience much insight, the biggest of which was that I can be happy right NOW!
Jessica Tomasko
Our mission is to help women unlearn diet culture so they can enjoy their body and life confidently.
HOW: Conquer and Thrive
Conquer and Thrive is a coaching program and a community for women.
It's like college. You get to learn how to release the shackles of diet culture and make peace with food and body from expert coaches surrounded by women on the same journey as you.
ENTER
Conquer and Thrive
Conquer and Thrive is the feminist approach to food & body; a program where smart, resilient women go to unlearn diet culture.  Relearn to eat normally, respect for your body and confident mindset.
That you just stopped dieting yesterday or years ago, Conquer and Thrive is for you, sister!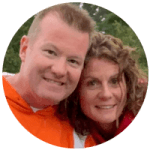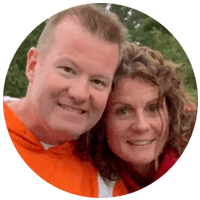 It's time to be free... do this program!
If you are tired and frustrated and resentful about your body you need to stop, take a deep breath and stop wasting your days. Life is short, it's time to be free and embrace your inner goddess.
Alison James
Can we help you?
Should you join us?
Let's see …
⦿ You are a woman who stopped dieting and ready to unlearn diet culture.
⦿You want the freedom from having to be perfect all the time, thin to be lovable, and putting others' needs in front of your own.
⦿ You want to make peace with food and trust your body
⦿ You want to be confident in yourself and your body
⦿ You want to have an empowering inner dialogue and rise up to what life has to offer.
⦿You want to worry less, have more energy and have more mental space for what really matters.
⦿ You are kind, cool and coachable and not easily offended!
⦿ You want to live your life on your own terms right now!
If this is you, Conquer and Thrive is the right fit, and we'd love to have you, sister!
The program over-delivered & exceeded my expectations!
The fact that I was able to converse with Stephanie and others added even more value. I would highly recommend to others wanting to invest in themselves!
Kimberley Richardson
a confident, peaceful and liberated
life have one thing in common:
They decided to say no to diet and yes to themselves.
⦿ They dare to change the status quo.
⦿ They know that diet culture is the problem, not them.
⦿ They don't think of their body as a sign of their own self-worth. Their body is simply a tool for them to live their lives.
⦿ They manage their mind and coach themselves. They think intentionally empowering thoughts.
⦿ They eat intuitively because they know they can trust their body. They refuse to have food be anything than just-food.
⦿ They respect and value their body as their partner and practice self-care.
⦿ They bet on themselves and their body and redefine life on their own terms.
Everything you need to enjoy
your body and your life… today!
Accountability. Daily check-in. Private Coaching. Teaching.
An inspirational community of like-minded women.
Conquer & Thrive has all you need in one place.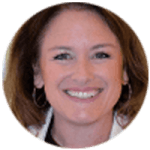 I'm so thankful that I didn't ignore that voice inside.
I have avoided criticism my whole life but now I truly look forward to new insights because with each one I am gaining ground and living a more joyful life.
Susan Sledge
CONQUER AND THRIVE
What exactly happens once you become a member?
Ready? Let's do this…
Coach Corner
Get access to private coaching on-demand. Submit your question anonymously and get coaching back in 48 hrs. Simple and effective.
Monthly Live Coaching Call
Get coached personally by Stephanie. You'll learn as much from watching others being coached!
Daily Accountability Check-in
Receive a daily check-in to keep you moving forward on the right track. Grounded and Motivated. For US/ CAN / UK only at this time.
Private Podcast
Rise up to the next level with specifically crafted topic that will take your mindset to the next level. Exclusive podcast for members only.
PLUS ACCESS TO ALL OF BEYOND THE FOOD PROGRAMS
THE MINDSET COURSE
Upgrade your mindset, think intentionally and change the daily actions that get in the way of your freedom.
THE INTUITIVE EATING COURSE
Transform your relationship to food. Adopt a self-care eating framework that makes you the boss of you!
THE BODY IMAGE COURSE
Shift how you see and engage with your body. You are more than your body; wanting to love your body is not the goal. Respect is our aim.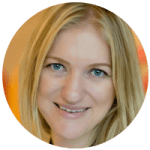 Experience was life-changing & worth every penny!
So first thing, know I'm sharing my experience being an executive coach myself… and I've worked with dozens of global coaches personally and professionally. Coaching with Stephanie was life-changing forever and worth every penny you'll put into it.
Anna Buber Farovich
Beyond The Food is a company specialized in health, nutrition, body image and mindset coaching for women.
Founded by Stephanie Dodier, Clinical Nutritionist & Certified Intuitive Eating Counselor, Beyond The Food Movement was born out of her own 25 years dieting career. Her work has been published in Women's health, Prevention Magazine and Thrive Global and many others.
The Going Beyond The Food Method ™️ is a proprietary methodology created by Stephanie Dodier, Clinical Nutritionist. It's the process of self-discovery, empowering women to discover and heal the root causes of their struggle with food, weight and body. The solution is Beyond The Food…
Curious about joining Conquer & Thrive… but not ready to commit just yet?
Listen to the Going Beyond The Food Podcast (it's free) and download the Beyond The Food Roadmap (yup, it's also free!)
We're sure you'll be convinced that saying Hell No! to diet culture is the right path for you, and then you'll want to join us!
Is Conquer & Thrive for women only?
Conquer & Thrive was created by women for women. Diet Culture has uniquely affected women and presented specific challenges and solutions for this group of people.
Where does the program take place?
Everything is online — we host women from all over the world. We host the membership site and student portal on our private website and the community via a private Facebook group.
When does the program start?
As soon as you register! Within 15 minutes, you'll receive a welcome email with your secure ID, unique password, and private access link to get access right away!
Can I get a refund?
We don't offer refunds, however if you are on the monthly plan, you can cancel anytime with a 48 hrs notice.
Is there any form of accountability?
Most membership sites throw a ton of content at you in the hope that you find value and renew your membership. That created overwhelmed, confusion and set you up for failure.
We do things differently!
We build in accountability. We have a roadmap for success to make sure you take the right next step. We get you started with Confident- The Mindset Project because that's where everything begins. You spend 30 days in Confident.
After you have what we call a managed mind, you move into Peaceful- The Intuitive Eating Project for the next 30 days. You rebuild your relationship with food from the ground up to be at peace with eating forever.
Then you are ready for Liberated- The Body Neutrality Project. You will spend 30 days reconstructing your body image and make significant changes in how you engage with your body and life.
You are required to spend 30 days in Confident, 30 days in Peaceful and 30 days in Liberated. We designed this roadmap with your success in mind. Stephanie has been doing this for a long time with thousands of women, and she knows this is the way to get your results.
Can my friend and I join together?
Absolutely! We think this is an awesome idea. Each one of you will need a separate membership.
Should I join if I want to lose weight?
Let's be 100% clear; we are anti-diet professionals and company. Our programs, community and communication are 100% diet-culture-free. We do not tolerate any discussions that refer to weight loss, dieting or any form of discrimination (because hell yes, diet culture is an oppressive system!). We strive for our students to reach for health instead of weight loss. So if you are not ready to quit dieting or chasing weight loss, this program is not for you.
On that same topic…
Should I join if I believe that "being fat" is terrible, and everyone should want to be thin and slender? 
Don't join us; we aren't for you. This form of discrimination is called fatphobia, and we have zero tolerance for discrimination. Any form of discrimination. We are an anti-racist, anti-fatphobic...
Should I join if I love saying All Lives Matter?
No, because of Black Lives Matter.
Should I join if I'm very uptight? I cannot tolerate grown-up adult conversation, cursing, diverse views on religion and spirituality, cannot respect different points of view than mine, and I don't want to be held accountable?
Please don't join us.
I have a question that is not listed here?
Great! Send us an email [email protected] and will reply swiftly.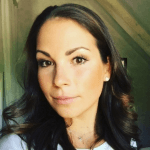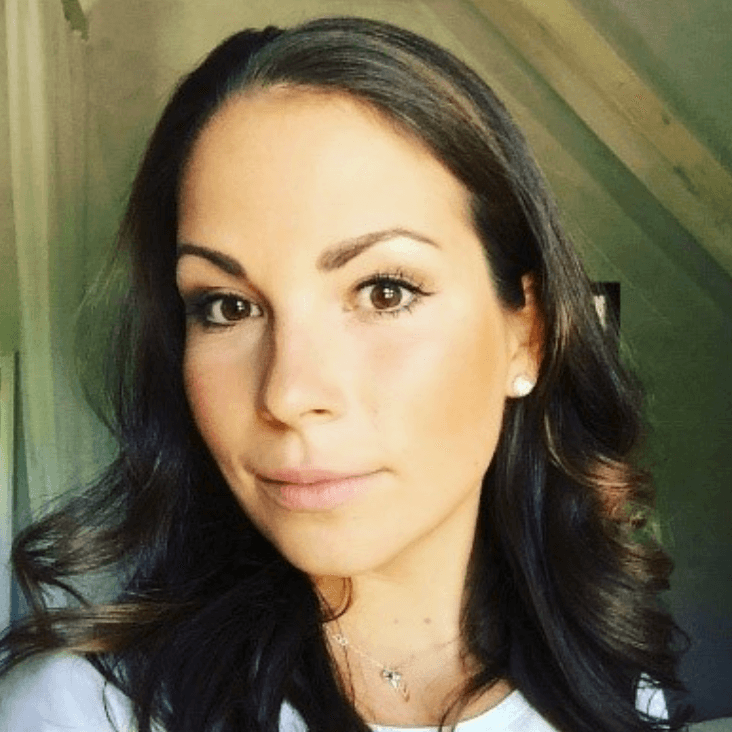 My work with Stephanie led me through a massive transformation!
Stephanie is authentic and I left like she's my friend and that she cares about me. She's kind and her knowledge and experience helped me to sort out issues I was not sure about and led me through a massive transformation both personally and in my business.
Hanka Valaskova
Stopping Dieting
is a Revolution Act!
Many people benefit when women keep hating their bodies. 
Not a surprise that those who profit from us hating our bodies aren't women. 
My sister, contrary to everything you've been told for most of your life, your body is wise.
Your body is smart. Your body is powerful.
Your body has been on your side this whole time.
Your body is waiting for you to come home and partner with it.
The program content is not a substitute for direct, personal, professional medical care and diagnosis. The information contained within is not intended to provide specific physical or mental health advice, or any other advice whatsoever, for any individual or company and should not be relied upon in that regard.
Always work with a qualified medical professional before making changes to your diet, prescription medication, supplement, lifestyle or exercise activities.
The program content is not a substitute for direct, personal, professional medical care and diagnosis. The information contained within is not intended to provide specific physical or mental health advice, or any other advice whatsoever, for any individual or company and should not be relied upon in that regard.
Always work with a qualified medical professional before making changes to your diet, prescription medication, supplement, lifestyle or exercise activities.