is It time for new health habits?

without the influence of diet-culture and health obsession.
Health is more than your physical body… way more!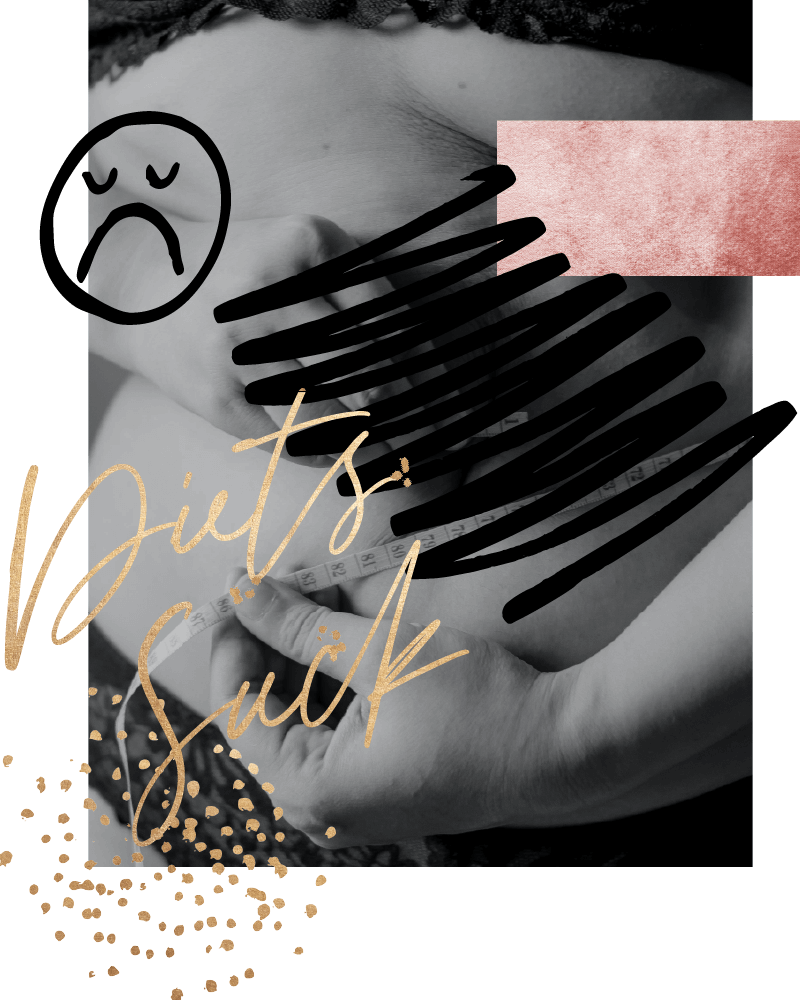 If you are:
Trying to create new health habits 

Want to feel better in your body 

Want to do what is right for your body without going back to the old ways

Holding yourself back because you feel unworthy of the things you

really

want 

It's non-negotiable for you not go back to restricting food, over-exercising or anything to do with diet-culture!
It's time to undiet your health 
The first step is to redefine health with the influence of diet-culture or healthism – and you'll find all the right ones in my checklist: "The Undieted Health Habits Checklist"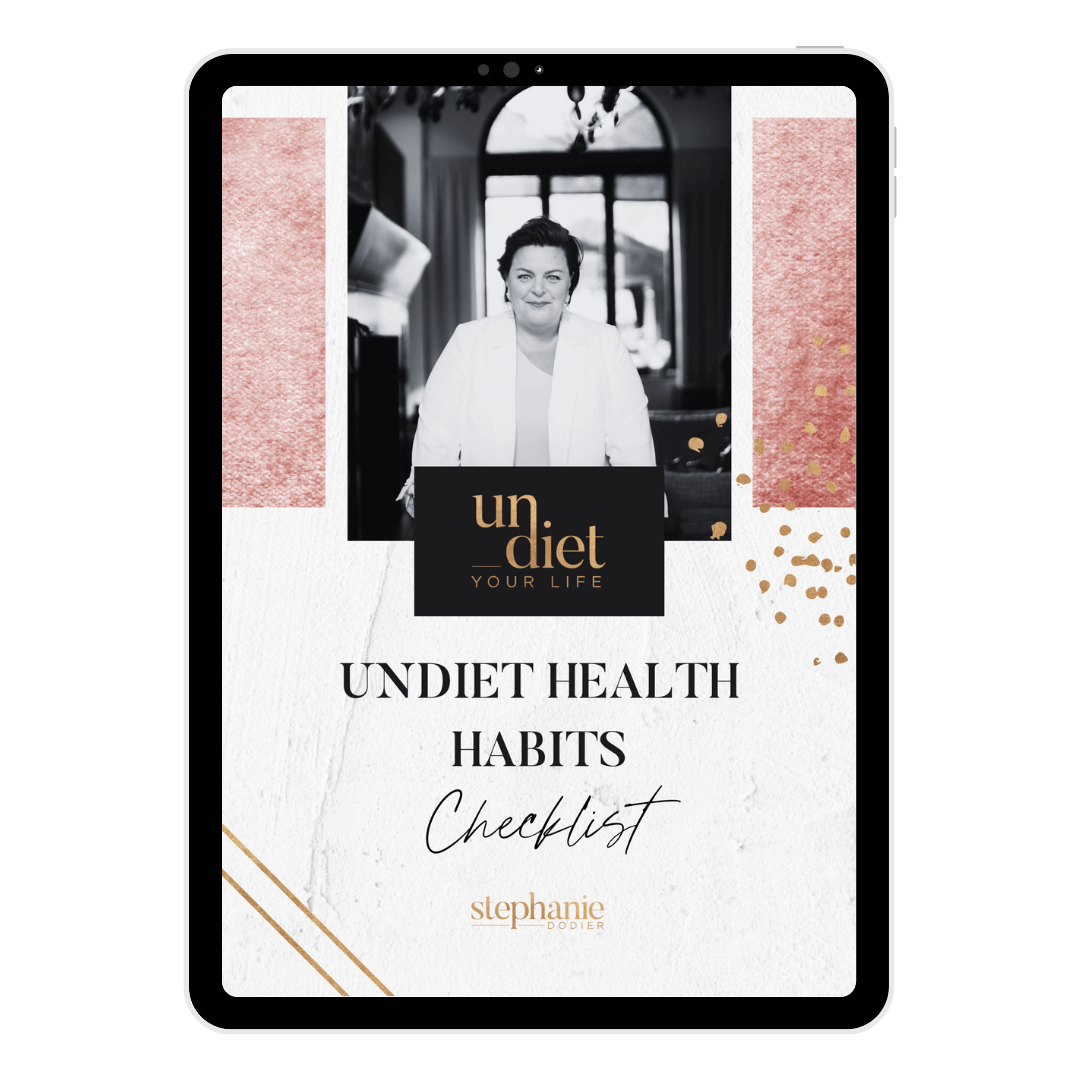 Why
Why your current way of thinking about health isn't working to create new health habits.

What
What to do when you feel like you're "failing" at creating new health habits in a diet culture free way.

How
To think about health in a brand-new way that will inspire you to take action and produce positive results.

Your body isn't broken or isn't more "disciplined". Your body needs love, care, and kindness.
Ready to completely change the way you look at health?
About Stephanie
Stephanie Dodier is a Clinical Nutritionist, an Certified Intuitive Eating Counselor, and the host of The Beyond the Food Show whose integrative and comprehensive approach helps women take their lives back from diet culture. Her proprietary and countercultural approach, the Going Beyond The Food Method™️, has helped women in over 92 countries seek health beyond dieting. Stephanie was trained at the Institute of Holistic Nutrition in Canada and has a degree in Health Science.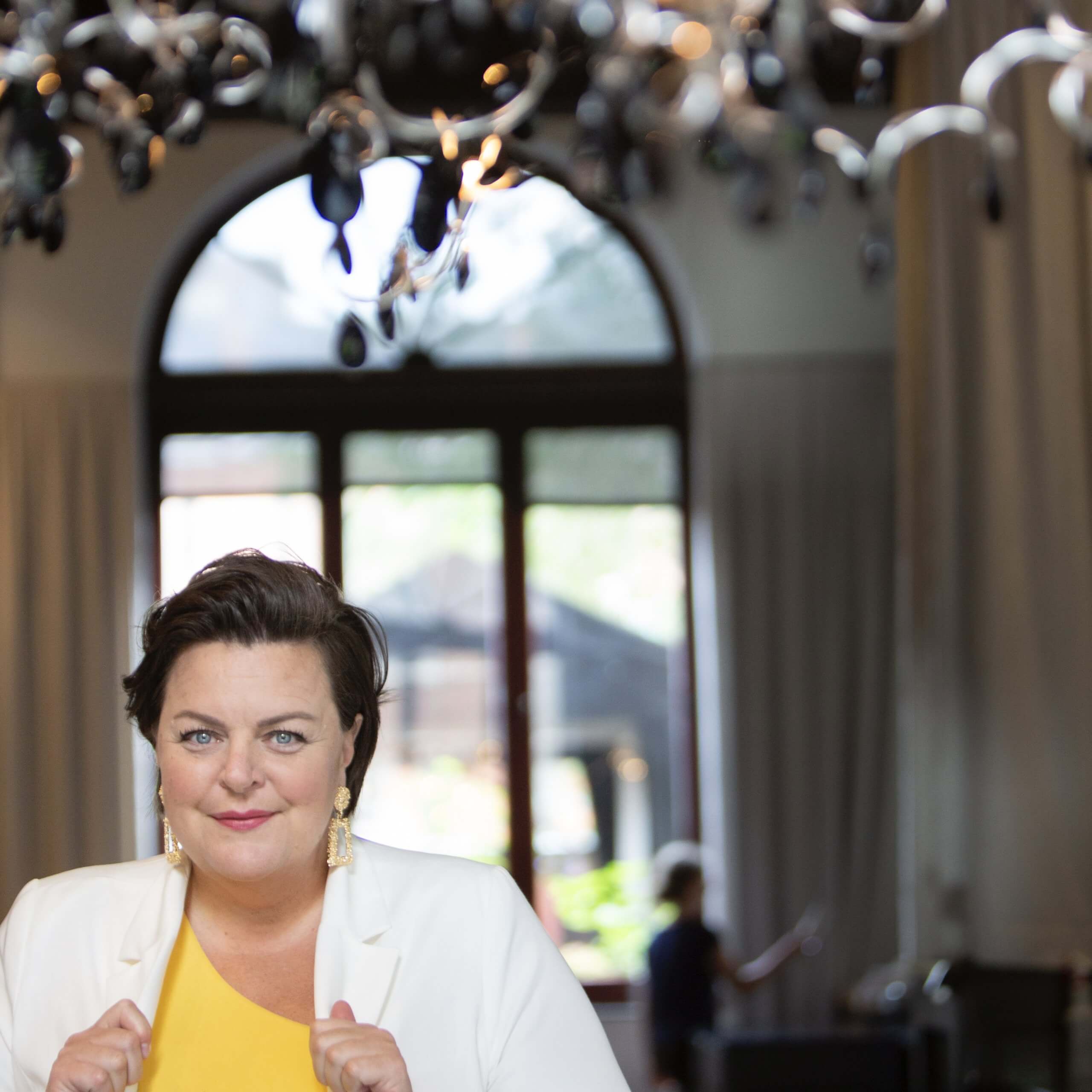 The program content is not a substitute for direct, personal, professional medical care and diagnosis. The information contained within is not intended to provide specific physical or mental health advice, or any other advice whatsoever, for any individual or company and should not be relied upon in that regard.
Always work with a qualified medical professional before making changes to your diet, prescription medication, supplement, lifestyle or exercise activities.