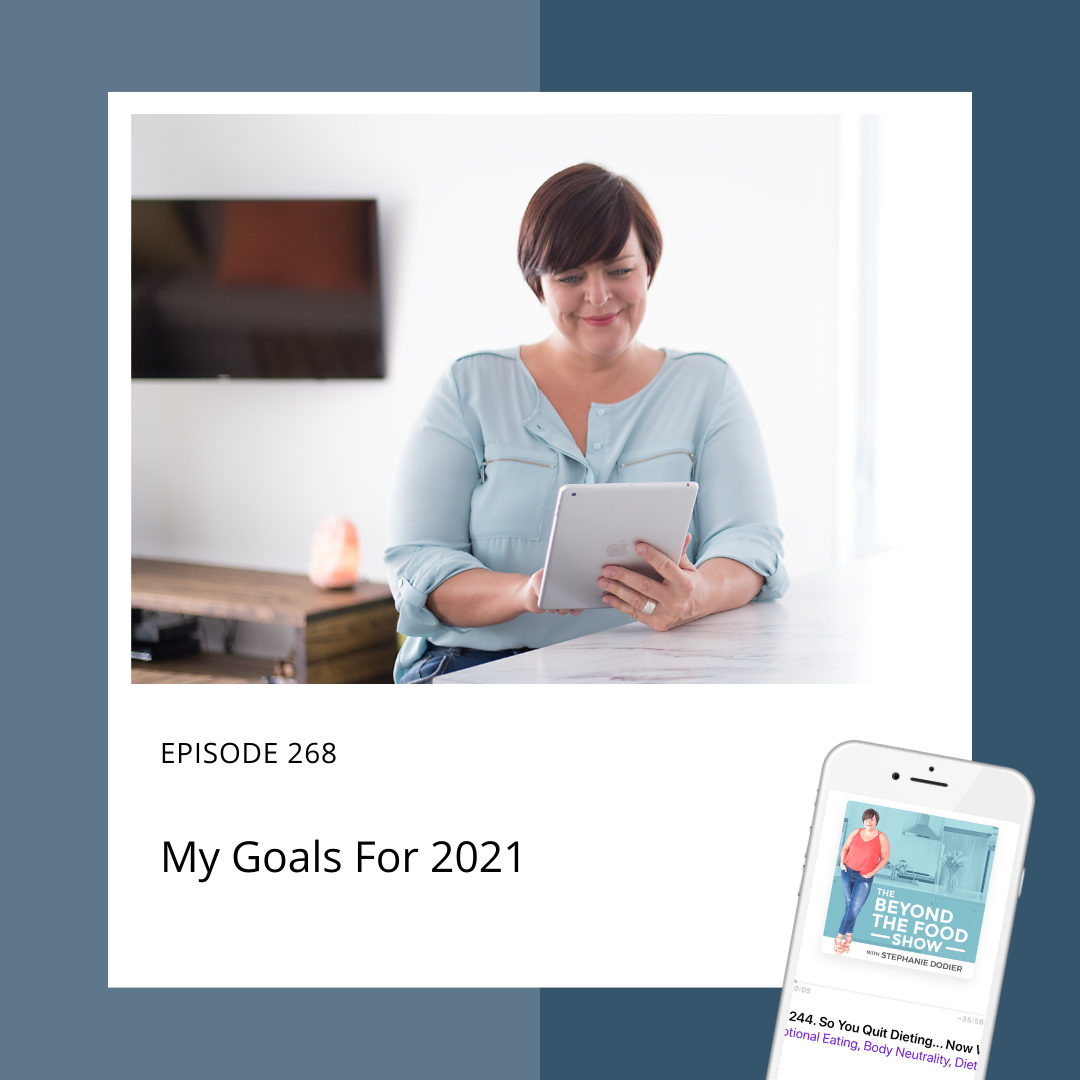 My Goals for 2021
Over the last few episodes 
#264- Health goals versus Weight loss goals 
#266- Goal Setting 
#267- Willing to be Willing 
I have been teaching you some key concepts to integrate in your process of setting goals to ensure you set goals that are diet-culture-free. 
Today's episode is going to be a wrap-up on the theme of setting goals. My intention for this episode is to illustrate how you can use these goal-setting concepts in real life. Plus the potential of result you can experience. To do this, I'm going to use my own life and my goal setting journey over the last 8 years. 
I've never done an episode like this one before where I share my own reflection on the year and my goals… it's going to be one of those vulnerable episodes.
Ready to come on this journey with me?
What you'll learn listening to this episode on my goals for 2021:
The reflective process for 2020

The 6 questions to use to reflect on 2020

My 4 lessons learned in 2020

The goals I have for 2021
Mentioned on the show:

Reflection questions to review your year 2020:
What forced change have I come to appreciate?

Which new habit have I adopted?
Which actions have I performed to maintain my physical and mental health?
Did I manage to impose some boundaries in my life?
What did I discover about myself?
What am I proud of?