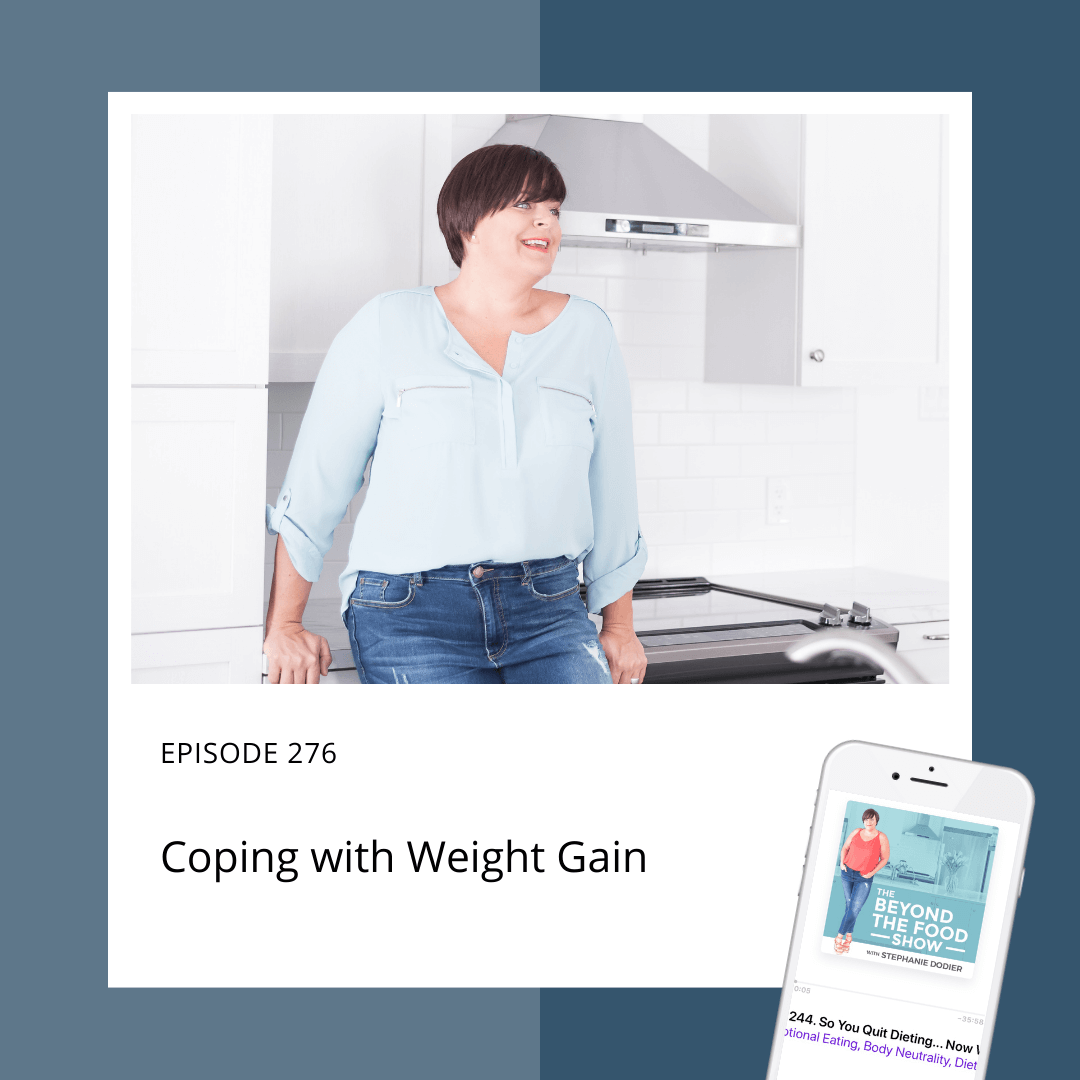 Weight gain is a very sensitive, vulnerable and emotional topic for most women. The ability and willingness to openly talk about weight gain is different for each one of us.
It's estimated that by the time most women hit their 45th birthday, statistically speaking, we've tried 61 diets, plans, programs, detoxes, cleanses, meal plans, regime, an eating system. In an unending battle to shrink our body and, hopefully, change our life.
I want to recognize that simply tuning in to listen to this episode for someone is a huge step… if this is you, I see you and welcome you.
For others who have taken the journey beyond the food and unlearn diet culture, this is a much easier and light topic… I see you too, my sister, and cheer you on.
Coping with weight gain
Weight gain is a difficult topic, a complicated topic and a very nuanced topic.
By no means this one episode is a complete resource for the normalization of weight in women. This episode is meant only to be an introduction to the topic of coping with weight gain. I'll be speaking about one aspect that I think, as women, we must first understand and integrate in order to release the fear of weight gain.
What you'll learn listening to this episode:
Why you are not alone: recent statistics review

How patriarchy position weight gain to keep women feeling insecure

Why diet culture is so powerful, particularly for women

How to release the fear of weight gain and claim back your power
Mentioned in the show: