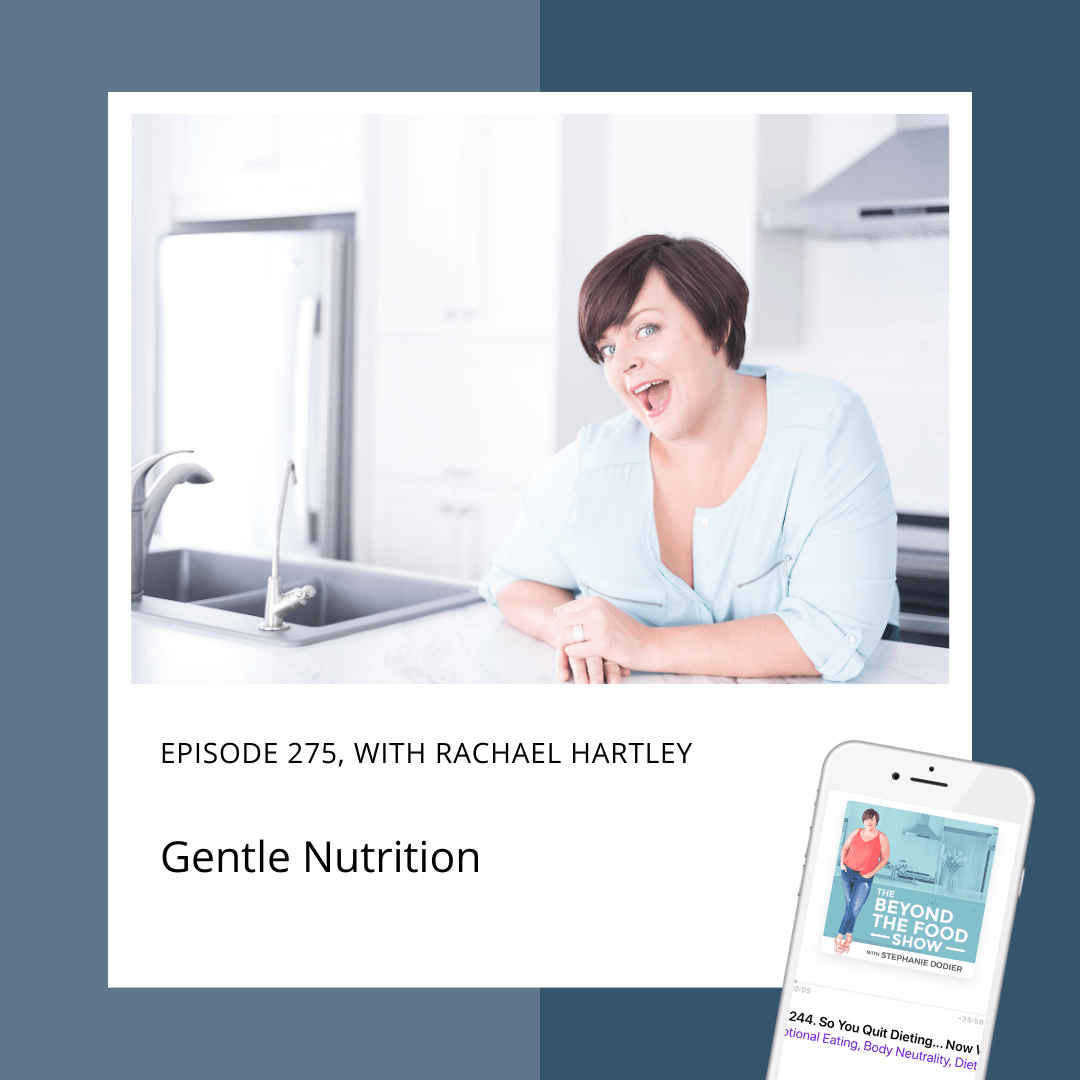 I have been wanting to talk about gentle nutrition for years but couldn't or rather choose not to until now.
I hold a great level of responsibility for the topic I chose to discuss on this podcast. Moreover, what could happen after the episode is over. In the case of intuitive eating & nutrition, I couldn't send you to any entry-level resources beyond my own programs. Up to now, the only nutrition books & cookbooks available on the market were filled with diet culture, weight stigma and non-science-based facts about nutrition.
This is now past… the resource I have been awaiting is now here!
Gentle Nutrition: A Non-Diet Approach to Healthy Eating Book
Yes, a book that combines intuitive eating & nutrition is now available. Gentle Nutrition: A Non-Diet Approach to Healthy Eating Cookbook is on the market since February 23rd, 2021.
Today on the podcast, I review the book and interview the author, my new friend and colleague, Rachel Hartley. Rachael is a registered dietician, science-based nutrition therapist and certified intuitive eating counsellor. Some of you may know her from her blog: The Joy of Eating, where she shares practical intuitive eating advice and non-diet recipes.
What you'll learn listening to this episode on gentle nutrition:
What is gentle nutrition and what it's not

The difference between gentle nutrition and wellness diet

Top 3 pieces of advice to begin your gentle nutrition journey

Meal planning and intuitive eating

Food intolerances

When it's time for medical nutrition therapy
Mentioned on the show:
Rachel Hartley's Book – International
Connect with our guest