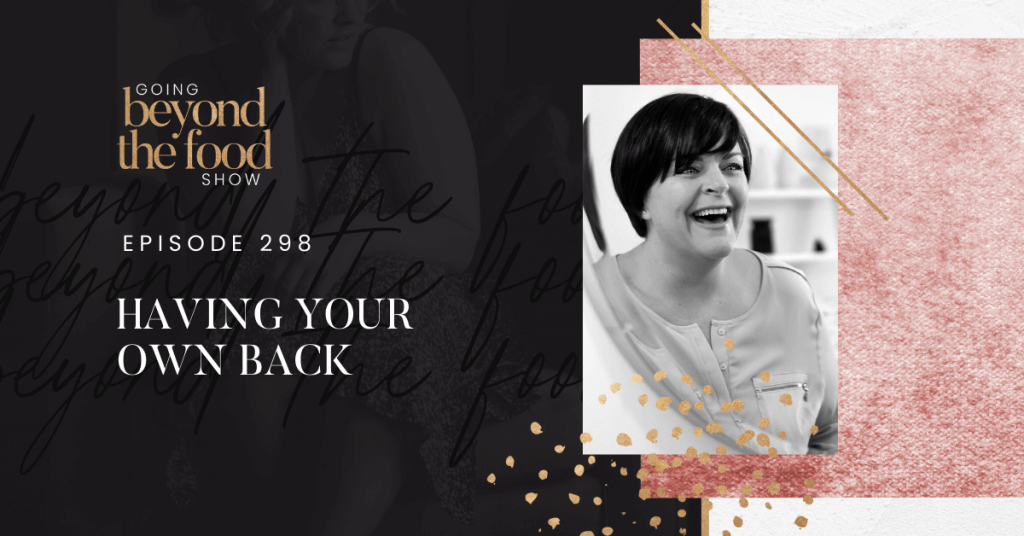 Having your own back is a skill we are born with.  
Think of a toddler learning to walk; That baby will get back up with every fall down. You'll not see a toddler sitting on the floor, wondering if they should get up and learn to walk. 
Just like self-love, having our own back is often unlearned in favor of self-criticism. 
But we can relearn to have our own back! 
Having our own back 
Learning to have your own back is the process of developing an internal culture of unconditional self-compassion  
It is being your own best friend and treating yourself in a respectful and supportive way. 
Having your own back means that no matter what, you will fight for your own potential, not limitations as imposed by diet culture or patriarchy.   
Learning to have your own back is training your brain to make the choice to have your own back. 
It's about choosing to see the possibilities in your own damn self 

It's about choosing to believe in yourself 

Understanding that failure is an opportunity to learn – failure capacity 
What you'll learn listening to this episode: 
What it means to have your own back 

Where did we learn NOT to have our own back

What happens when you learn to have your own back 

How to have your own back
Mentioned in the show:
Ask Stephanie Anything Live Webinar Registration