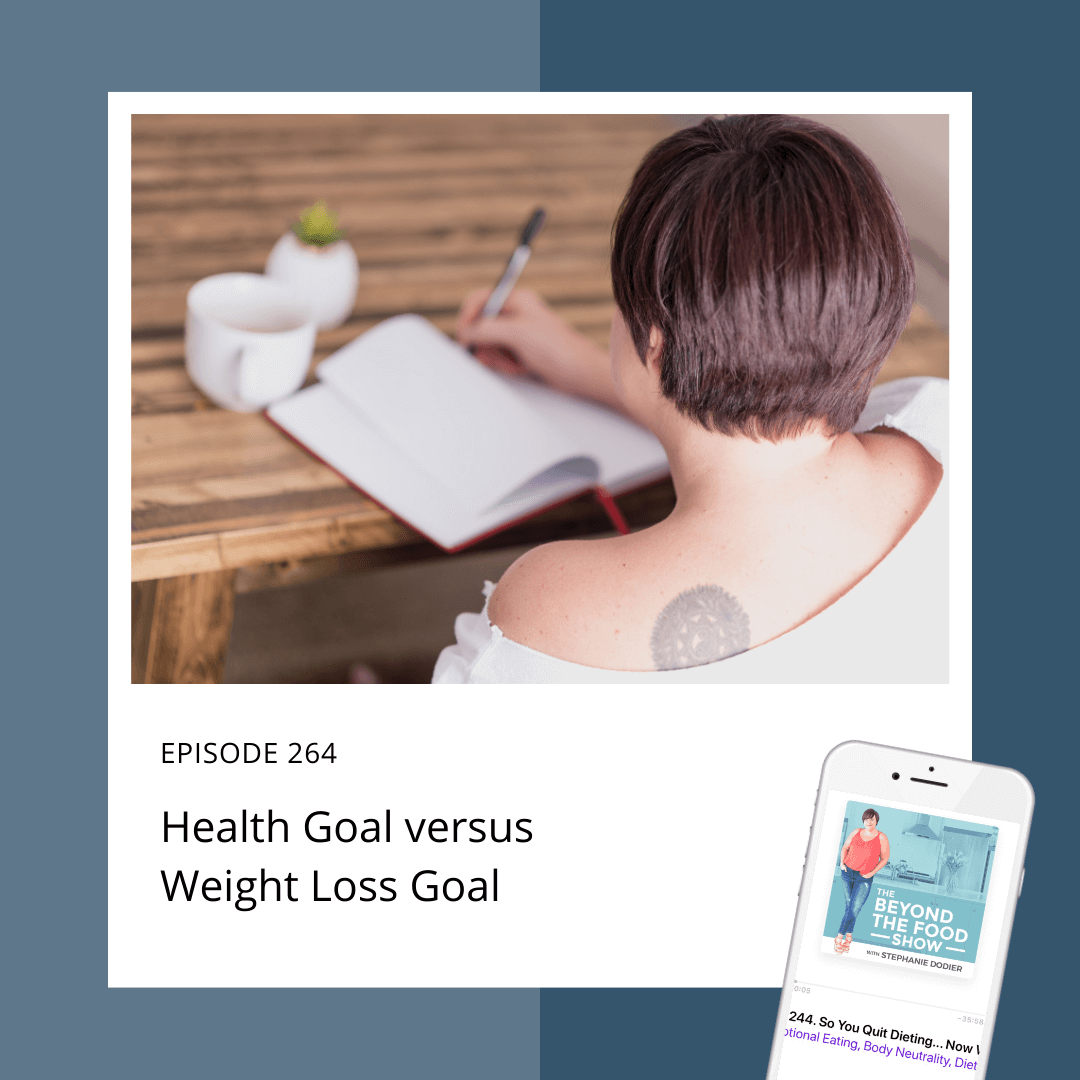 Health Goal versus Weight Loss Goal
The end of a year in our current culture serves as a point of reflection: what went well, what didn't go so well, for me what I've learned….what we accomplished and then we also use this time to set ourselves goals, objective, intention for the new year. This process of reflection and intention setting is a very powerful process for us and should be done.
Dec 1 is typically the date when the real hardcore holiday marketing frenzy takes over mass media, and right now, we're about to be hit by New year's resolutions, new year's diets… lose the COVID 19… 
Our bodies and our health will not be spared in the process.
We will be hard press to set weight loss goals, just like every year. Some messages will be direct: weight loss directly while others will be about our health with an undertone of " If you focus on your health, you will lose the unhealthy weight"…
I call this the politically correct way to focus on weight loss.
Maybe it's the narrative in your own mind… you don't need marketing to get yourself to think about setting "body" goals for 2021.
This podcast intends to explore both sides of the coin to make an educated decision for yourself.
Although published in December, this podcast is relevant all year. Now, because a great proportion of us use the new year period to reflect on the past and future, I thought this might help many of you think thru your "body" goals for 2021.
Let's do this!
What you'll learn listening to this episode on h

ealth goal versus weight loss goal:
How to define health sustainably

Why we desire to lose weight

What it means to chase health 
Mentioned on the show:
Feminism & Diet Culture Article