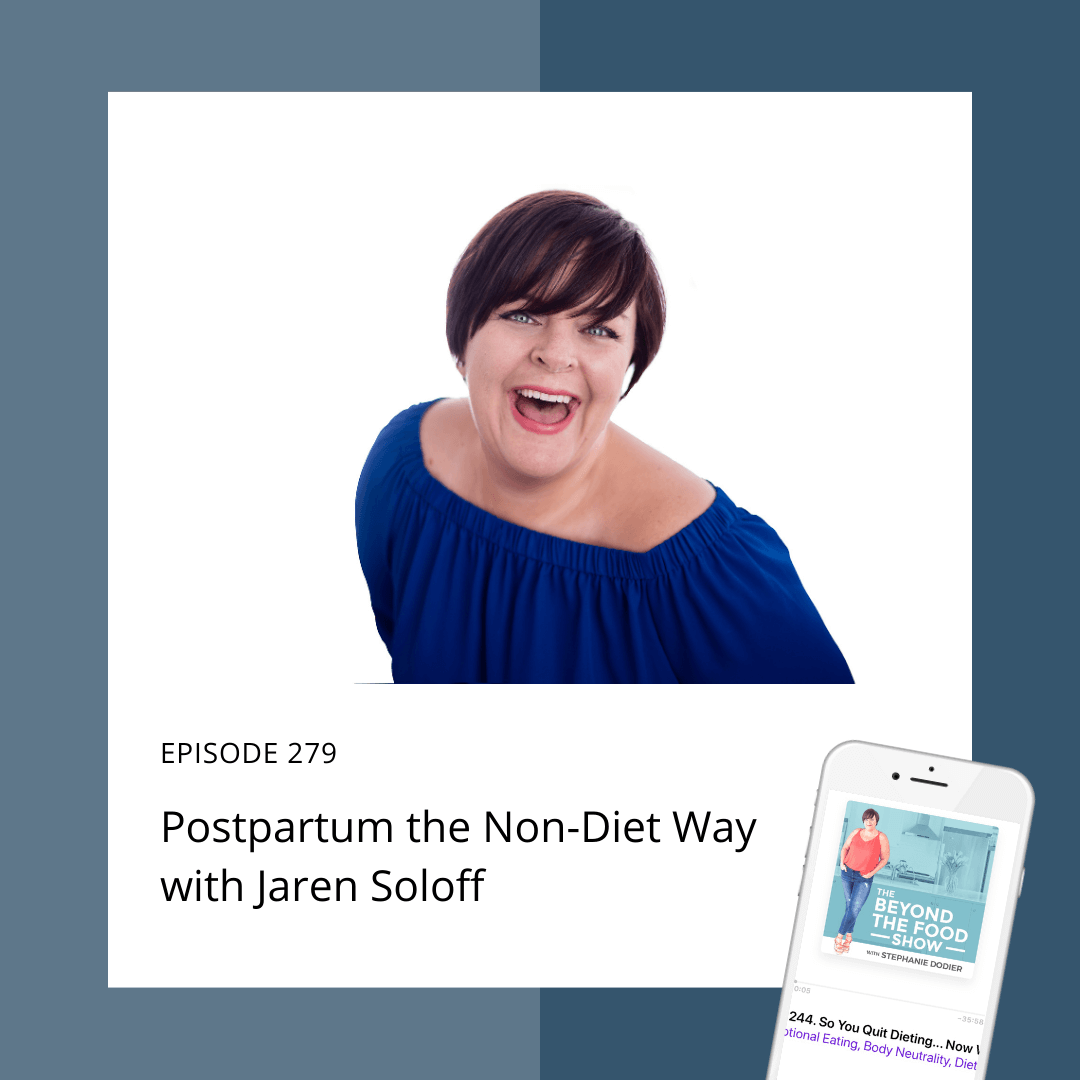 In my opinion, being pregnant, giving birth, and raising a child is the most magical power of women.
In fact, our bodies as women are capable of creating life. That is to say, we have the power to bring another human to life.
Can we let that sink in for a minute? We create life.
Our bodies have the capacity to expand in such a way that we can create and develop another human life.
Yet as soon as women are done giving birth to this new human, patriarchy and diet culture expect women to shrink back their body and leave absolutely no trace of this magical act.
Diet culture has perfected a narrative that leaves women to feel shame for their postpartum bodies instead of being grateful for the goddess they are.
Non-Diet Postpartum
The non-diet approach to postpartum is the space where women's bodies are celebrated for the magic they created without patriarchy and diet culture oppressing message.
Our guest today is a non-diet postpartum expert. She's a dietician who herself gave birth. She decided to dedicate her career to helping other women approach their postpartum in a non-diet way.
Jaren Soloff is a Registered Dietitian and International Board Certified Lactation Consultant who combines her expertise as a skilled nutrition therapist and lactation consultant to support mothers in nourishing themselves and their babies with confidence. 
FULL CRCL provides nutrition counselling and lactation consultations to help both mom and baby thrive in motherhood to support them in navigating pregnancy, birth and postpartum from a simple and intuitive framework.
What you'll learn listening to this episode on non-diet postpartum:
How diet culture infiltrated postpartum 

The non-diet approach to postpartum nutrition 

Body image challenge post-birth

The weight-inclusive approach to lactation

How to find virtual coaching for the non-diet approach to post-birth
Mentioned on the show:
Connect with our guest: