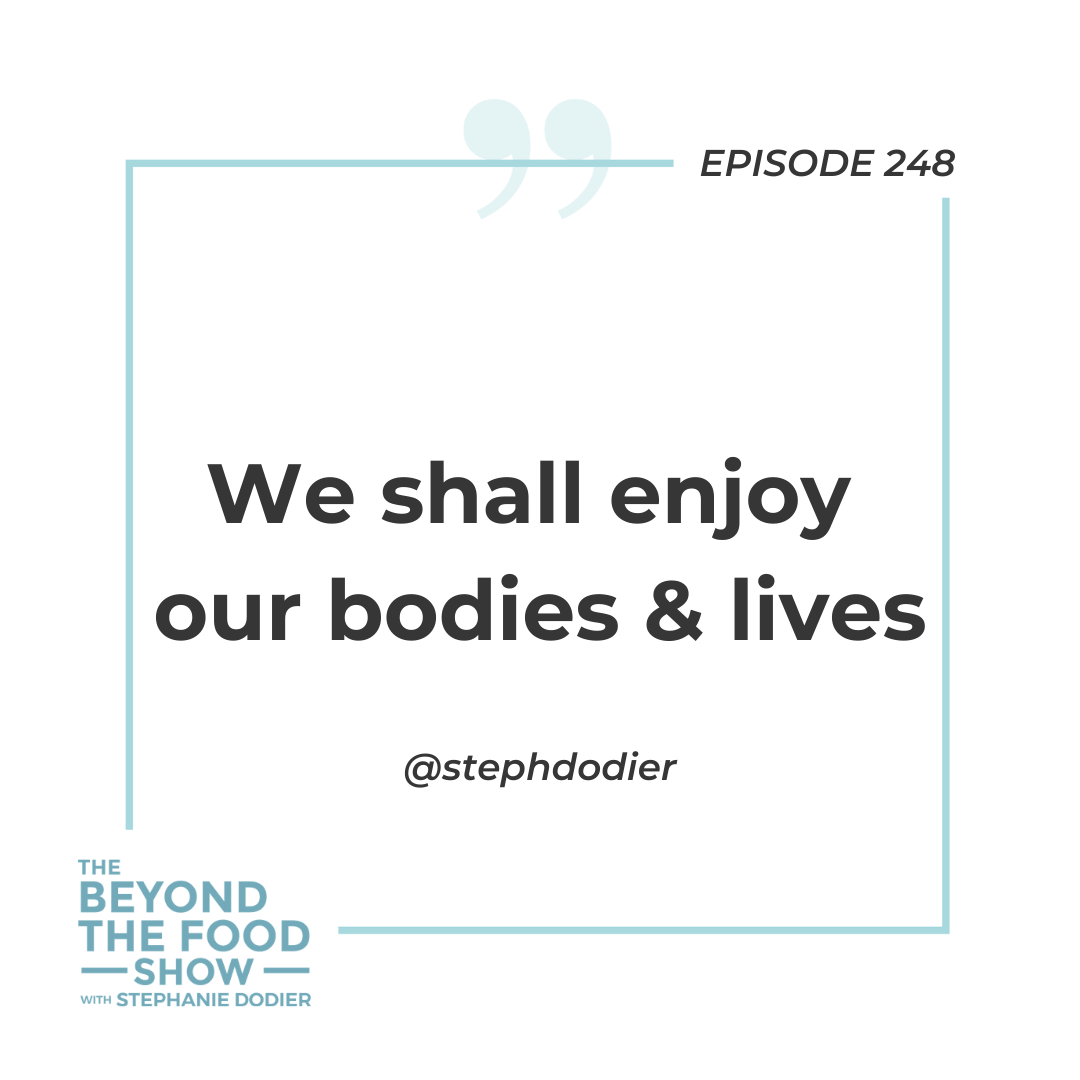 We Shall Enjoy Our Bodies & Lives
I have to share something with you: I'm nervous. 
I've been thinking about this episode for weeks and it's here now. 
Why am I nervous about this new episode? 
A little background here: a few months back, I announced that I would take a summer break from podcasting so I can create the space to be creative. I shared that I was working on something special, revolutionary.
As I was going through this summer break something else happened. 
I made a decision. It was long coming.  
I'm sharing this decision with you. 
What you'll learn listening to this episode on we shall enjoy our bodies & lives
What happened this summer that made me say "I'm done"
Why Stopping Dieting is a Revolutionary Act
Why women exist at CHOICE
The purpose of The podcast moving forward
The roadmap to the top 5 questions keeping women away from freedom.
Mentioned on the show: