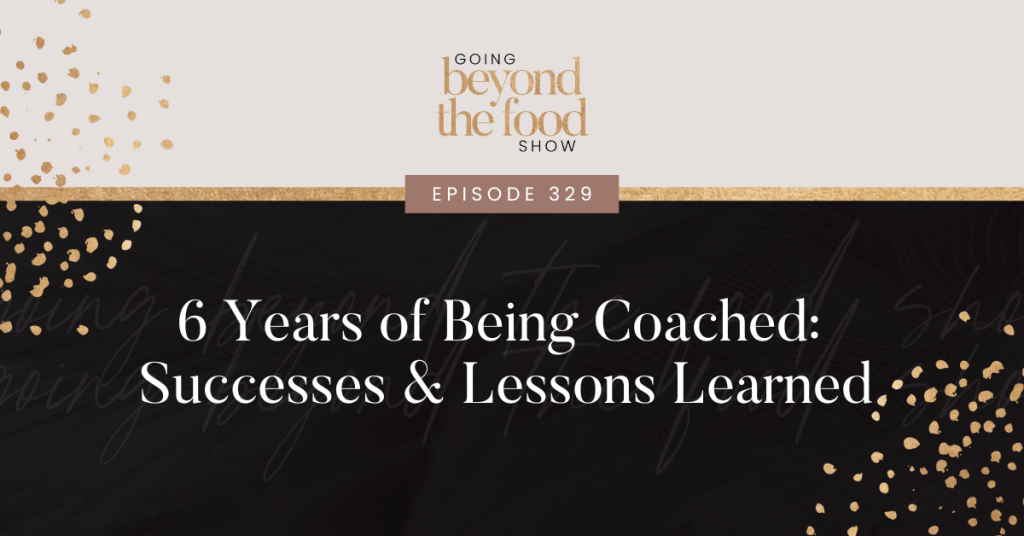 Six years of being coached have afforded me many successes and lessons learned.
Today, I'm sharing those with you because they are exactly what I am teaching you inside the Enough Masterclass.
6 YEARS OF COACHING: THE ENOUGH MASTERCLASS IS BORN
In the Enough Masterclass, I'm teaching the way to coach yourself with my 3 step self-coaching process. You're not only going to learn the intellectual aspect of it, but the WHY behind it.
We are going to apply the simple 3 step process right away to the beliefs that are keeping you from your better, fuller, and bolder life.
Then, we're going to set a simple and easy goal towards your undieted life.
6 YEARS OF COACHING: 6 LESSONS LEARNED
In my six years of coaching, there are six key lessons that stand out to me. These are the lessons that have now culminated in the Enough Masterclass.
You ready? Let's dive in!
Lesson #1 A coach is hired by your dream. So you don't f*ck it up.
Lesson #2 When you invest in coaching, you invest in a space that holds the belief in your own possibility until you can get there.
Lesson #3 Coaching allowed me to constantly live in my power. Because coaching taught me how to use the most powerful organ in my body — my brain. In order for me to be in my agency, I need to know how to use my brain and process my emotions. Otherwise, I will not be in my agency.
Lesson #4 Being coached is like getting a master degree in your own human behaviour – understanding your brain and yourself. You get to understand why you keep repeating the same patterns and how to undo that.
Lesson #5 Coaching taught me how to master my emotions, instead of coping with them. All the things you want to create in your life are sitting on the other side of you mastering your emotional world. Until you master your emotions, you react to life and are a victim to your emotions.
Lesson #6 Coaching is what helps me experience more out of my life. And, experiencing more out of my human experience without willpower, discipline, and suffering.
Now I'm inviting you to join us in the Enough Masterclass to put these lessons into practice and create your better, bolder, and fuller life.
What you'll learn listening to this episode on 6 Years of Being Coached: Successes and Lessons Learned:
6 lessons I've learned from 6 years of coaching

The 3 step process you'll learn in the Enough Masterclass

How to experience more out of life with coaching
Mentioned in the show: