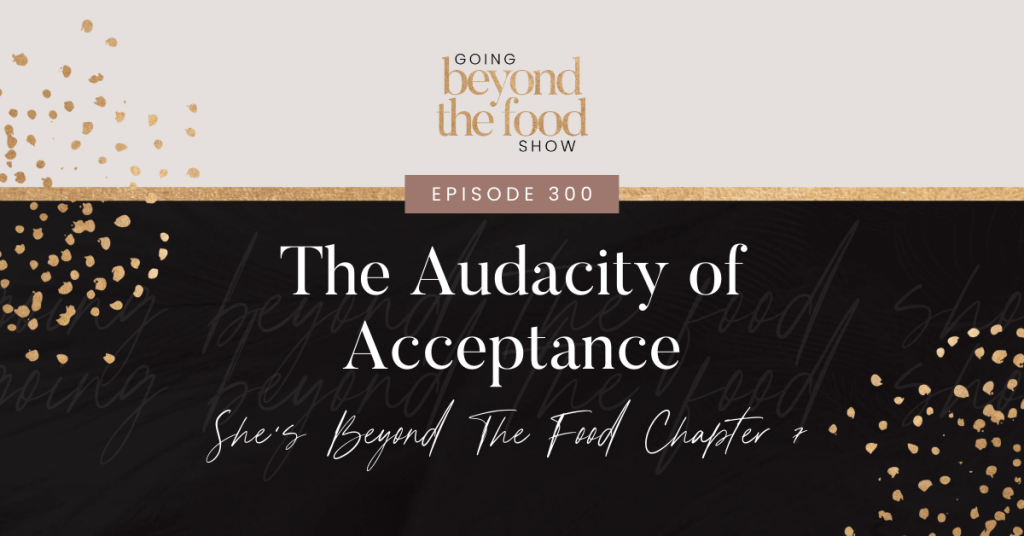 For most of my life, I misunderstood acceptance. I have to admit today I was wrong. 
I used to believe that acceptance meant being resigned and giving up. That is to say, I was socialized to believe that self-acceptance meant being passive in the face of my life and somehow lazy.  
The pain and suffering that I attributed to my body not being the right size and my inability to control what I ate were in fact due to the resistance I had to accepting my body. 
The audacity of acceptance
The truth is that accepting myself for who I am today in my now body in today's world is audacious. 
Self-acceptance is counter-culture. 
In fact, it's an act of bravery and it took courage. 
Today, I know I'm a complex human being, an imperfect human being capable of making mistakes as well as significant accomplishments. 
When we embrace the audacity of acceptance we move from fixing to creating. We begin spending our resources creating the version of ourselves that will take us to the life we desire. We are celebrating the 300th episode of our podcast and entering our 6th year! 
What you'll learn listening to this episode:
Reflection from journal entries dating to 2012 and 2014

 

Why understand systemic oppression was a turning point 

 

The role of self-image with food and body image

 

My belief plan

 

Musing on why self-love is a political play for women

 
Mentioned in the show:
Work With Me: Undiet Your Life Course