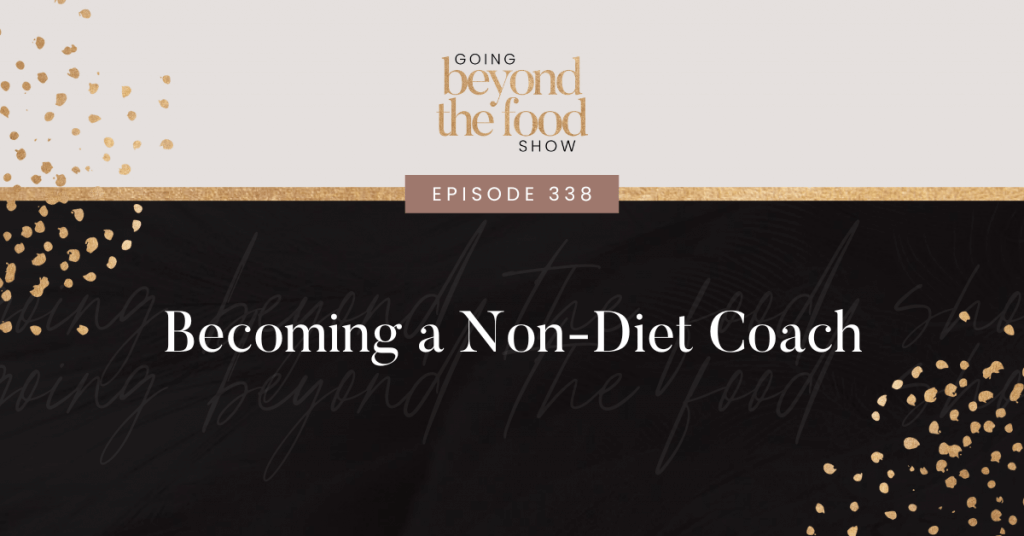 Your life has changed so much since you stopped dieting.
You know what is possible for your loved ones if they knew what you know.
You want to make a meaningful difference in your life.
You love helping others.
You know you have so much more you have to give but you just don't know what or how to do it.
The good news is that during Become A Non-Diet Coach Week, Stephanie will help you do exactly that.
The thought of becoming a coach both excites you and scares you a little bit.
And there's a secret part of you that knows you're meant to be a coach.
It's no accident that you're here reading this right now.
It means that you are ready to learn about becoming a coach and sharing the non-diet approach with others.
It means you're ready to take yourself to the next level.
And to step up and impact the lives of those you love most.
Become a Non-Diet Coach Week is five days of live training with Stephanie as she shares everything you need to know about becoming a powerful non-diet coach.
What you'll learn listening to this episode:
Stephanie will teach you…
Exactly how non-diet coaches help people

Why the coaching tools taught by Non-Diet Mentorship Program are the best in the world
What makes us the leading non-diet coaching program in the industry
What it means to have a coach mindset
How our unique coaching process makes getting to the root cause beyond the food possible with confidence
Mentioned in the show: