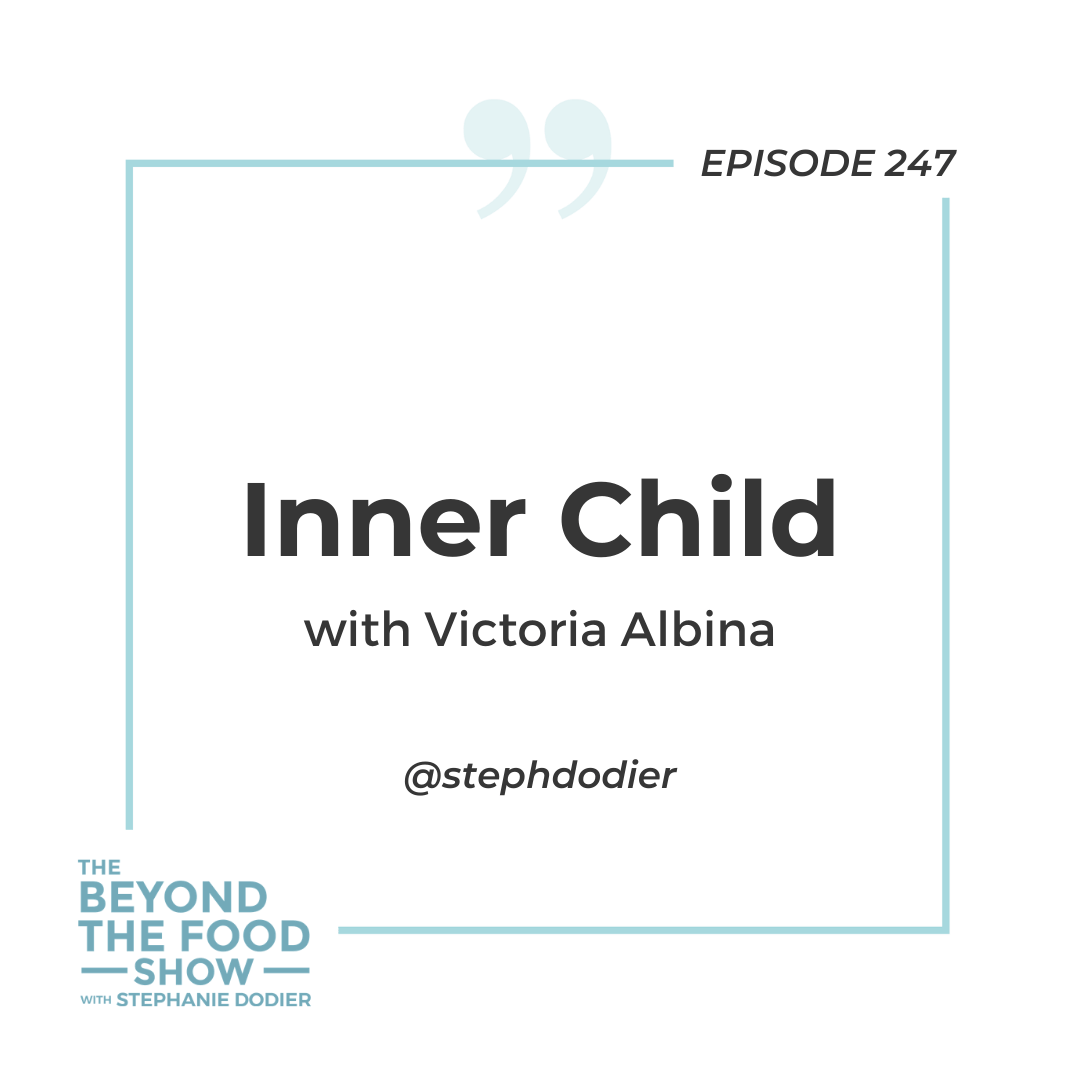 The "inner child" is a concept used by psychologists and therapists to express the deep-seated beliefs that one holds within and often manifests itself in "self-sabotaging" behaviors.
The Inner Child
The inner child, in part, is composed of the teaching and learning you have acquired before your teens. The words, action from your caregivers, and the experiences you had created a set of beliefs that are still present within your subconscious mind.
It shows up today in your adult life with repetitive thoughts playing in your mind's background that cause "inexplicable" desires, urges, and behaviors.
We can say that, in a way, it is making you take action in your adult life from thoughts and beliefs from your childhood.
In the world of intuitive eating, this concept is ever so present in all your food urges that aren't steaming from physical hunger.
In today's episode, we welcome an expert on inner child, Victoria Albina, a Certified Life Coach, and Certified Breathwork Meditation Facilitator. She has a passion for helping women realize that they are their own best healers. Victoria has been working in health & wellness for over 20 years and lives in New York City. 
What you will learn in this  episode on inner child
What is the "inner child"?
Are you still trying to be a "good girl"?
The role of our nervous system in meeting our own needs
The need for co-regulation
Reparenting yourself
I'm excited to introduce this life-changing concept, and I know it'll be a game-changer for many of you, sisters!
Starting your intuitive eating journey on your own meaning no help, no professional, no course… just you and the book. This episode is for you! 
Mentioned on the show:
Link to access free meditation
Dieting Trauma with Irene Lyon
Connect with our guest