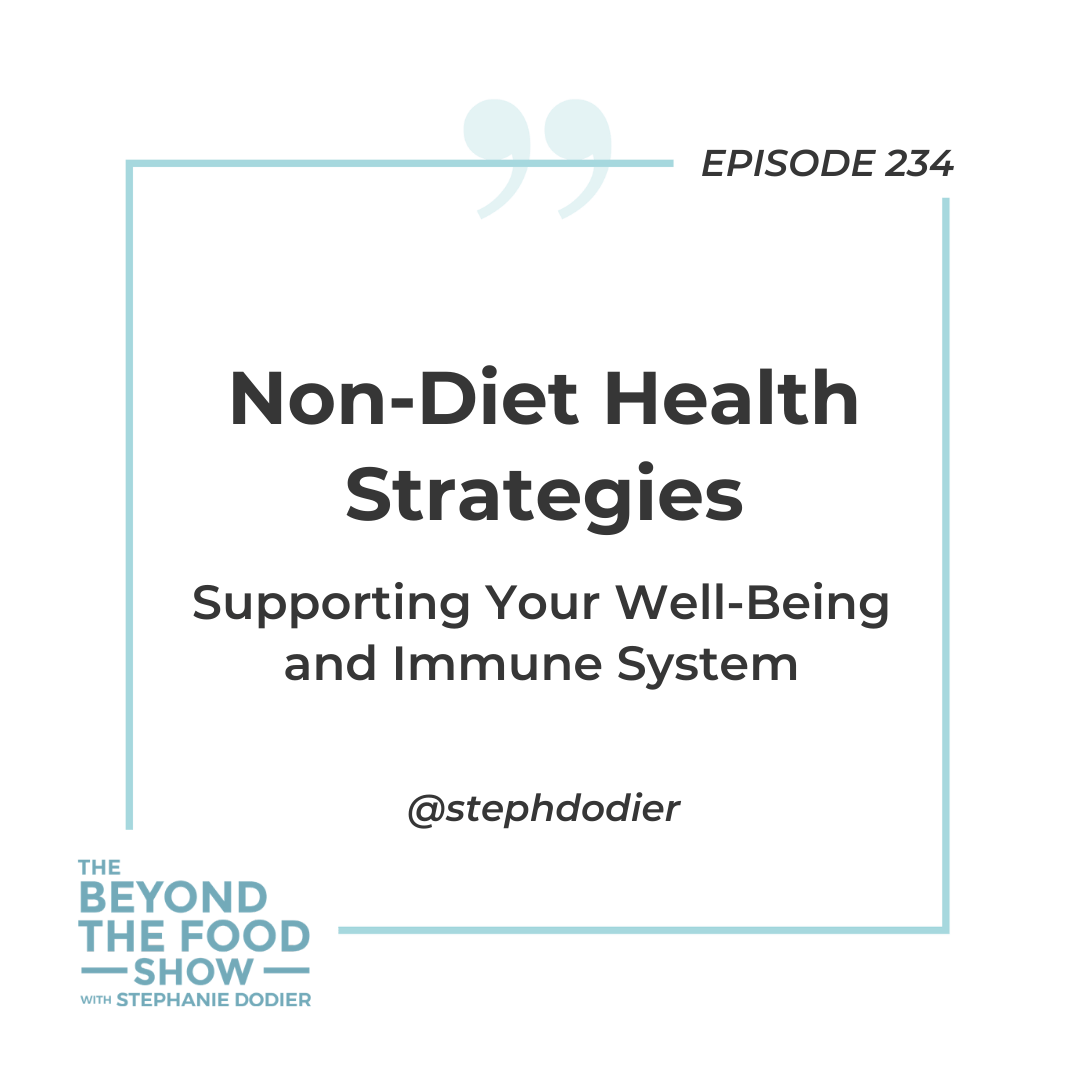 In today's episode, we'll explore non-diet health strategies, supporting your well-being and immune system.
The last thing we need is more stress or fear-mongering health scare.
We need love, hope, and ease. And, that's what I intend to give you in this episode of the podcast.
In this episode, I'll teach you non-diet, non-restrictive health & wellness strategies for today's situation that require no supplements or special products…and specific for women who struggle with food and body image.
These well-being strategies are compatible with intuitive eating & health at every size. These tools are part of and are grounded in a weight-neutral approach to health.
These are what you'll learn listening to this episode:
The one thing we must all do as women to support our health in this special time.
5 tactics to support your health specific to women struggling with food and body image should adopt now. No restrictions, special products or supplements required.
Why "boosting" your immune system is just another gimmick from diet culture and what to do instead.
The real reason you are experiencing anxiety and stress and one free solution that will be a game-changer
This is a weird time sister. I'm here for you and I hope this episode will serve you and your family.
No matter what's going on in your corner of the globe, I want you to know that I'm sending you and your family love.
No matter how this global situation has affected you and your family, I want you to know that I'm thinking of you and our community.
I'm committed to showing up in ways that contribute to this being a healing experience for all of us.
With love,
Stephanie
Mentioned on the show:
Free Self-Care Checklist Access Here
Free Download Podcast Roadmap Here
Instructor lead program 
Support group with lifetime access 
Coupon for $50 off: PEACE50 until April 14th 2020. 
Register here: Join the Intuitive Eating Project 
Reference Article: