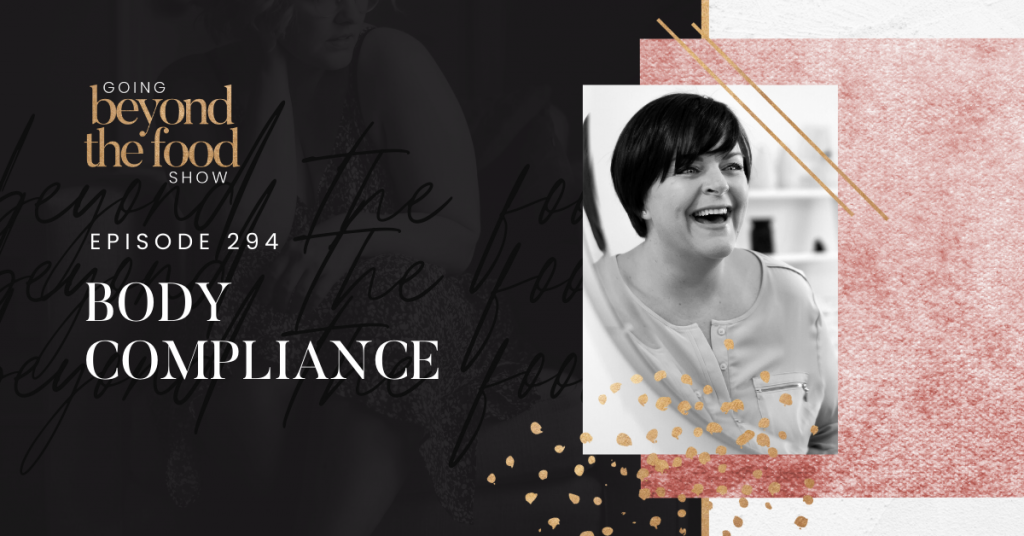 Thru their body women are asked to comply with society's prescribed norms. Body compliance defines, controls and constrains women. 
As women, we learn to perform via our bodies. We demonstrated our ability to be self-disciplined, self-controlled and to comply with social norms via body constraint. 
As a result, we learn not to disturb and take space through our bodies. That it is its size or its sign of aging.
Body compliance and beyond 
At first, it's compliance with our body, but it spreads quickly to many other aspects of our life: 
Need to perform at work 

People-pleasing our way through a relationship 

Being productive at all times… 
Compliance becomes a way of life for many women. 
We aim to comply not to stand out and feel the judgement of others. Compliance becomes a safety net that spreads through our life.  
What you'll learn listening to this episode: 
The history of body compliance for women 

Link between compliance and safety 

The Intersection between grind culture and diet culture 

How to liberate ourselves from the desire to comply 
Mentioned in the show:
Rebellious Eating Solution Masterclass