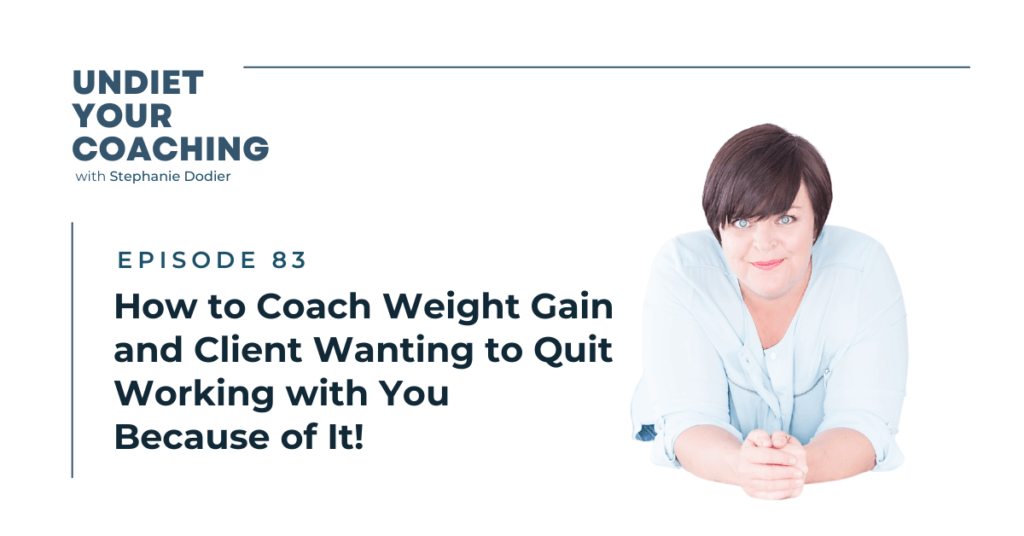 Coaching weight gain and clients wanting to quit working with you because of it! As the provider, how do you move through both of these aspects?
Coaching weight gain
I'll be teaching on the two angle of this circumstance: 
1-How do you move yourself through this circumstance as a the non-diet professional or coach
2-How you help your client with the fact that they are gaining weight.
This is a difficult topic and there isn't one answer so instead of pretending to have the solution I will help you understand the problem better so you can form your way of coaching weight gain and desire to quit the work with you.
Mentioned in the show:
Register for How to coach the desire to lose weight training Oct 13th
Non-Diet Coaching Certification
Transcript: