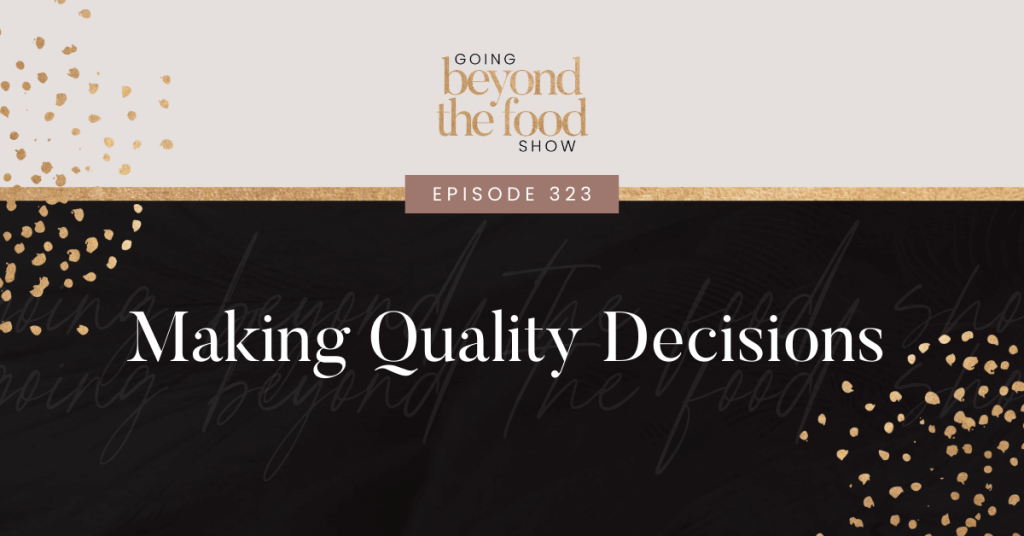 Making quality decisions is the key to creating your better, bigger, bolder life – the undieted life that YOU want. In fact, this is exactly what led me to the point of no longer having "bad body image days". 
And I know with certainty, my sister, that you can create your undieted life too.
INDECISION IS STOPPING YOU FROM MAKING QUALITY DECISIONS
Being indecisive is making the decision to not make a decision. It is making the decision to indulge in confusion and uncertainty and to stay there.
By default, the human brain wants to stay where it is. In fact, your brain does NOT want to change the current reality that you are in.
For example, your brain does not want to think thoughts like "my body is neutral" or "I don't care about my body". This is because these thoughts signal danger to your brain based on your current reality. And your brain does not want to change this reality.
Unless you take control of your brain and your thinking, you will stay in the current reality that you are in.
The truth is, changing your reality requires effort. Precisely, the effort to make quality decisions that shape the reality you desire. For example, no longer having bad body image days.
HOW TO MAKE QUALITY DECISIONS FOR YOUR FUTURE SELF
The reason why we flip-flop between decisions is that we haven't made the decision based on who we want to become.
Often, the reason why you are making decisions is not about you. In fact, it's either about other people, or it's about who you are today or were in the past. 
That's a problem because you'll never create that future version of yourself if you make decisions based on your current reality.
In order to make decisions for your future self, you need to develop the skill set to trust yourself more. One of the best ways to do this for women like us is through mastering intuitive eating. 
This is exactly what I teach my clients inside of Undiet Your Life so that they can live their better, bigger, boldest life.
What you'll learn listening to this episode:
How to stop having bad body image days

What happens when you choose

not

to make a decision

Why your brain doesn't want to change your current reality & what to do about it

How to make quality decisions for your future self
Mentioned in the show: