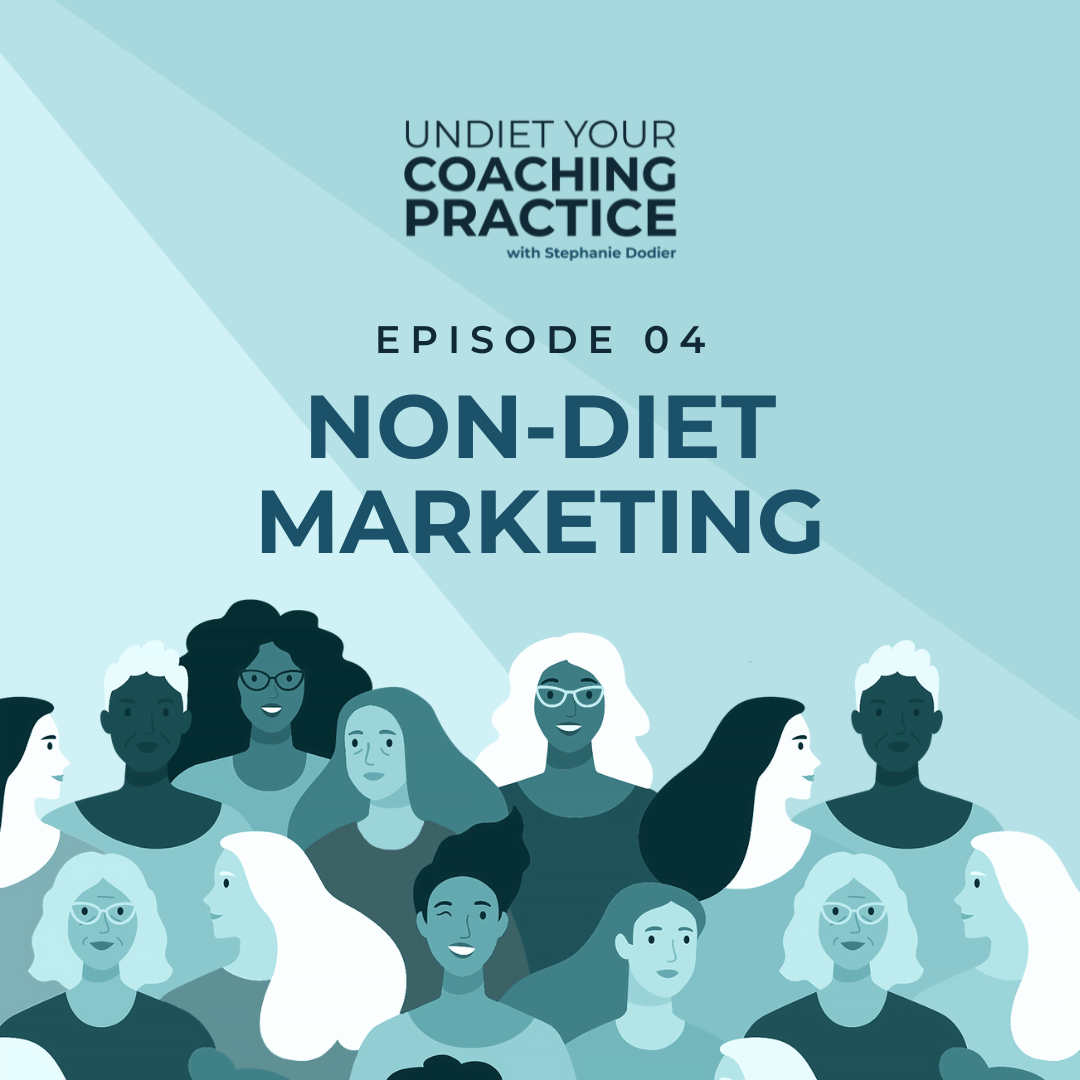 Non-Diet Marketing
For many, the words marketing is "yucky" or even "salesy". Many of my new intuitive eating business students at first will tell me "I hate that part of my job".  Is that you too?
If you are a health professional and have a private practice, marketing is a vital part of your business. This is even more relevant for non-diet approach health practice.
In today's episode, we will discover how you should be marketing your non-diet business for success.
To help you fall in love with marketing so that you can thrive in your business, this episode will discuss the 3 pillars that your non-diet business marketing strategy must include.
What you'll learn in this episode:
Understanding the non-diet business coaching framework
The best marketing strategy for non-diet business
The 3 pillars of non-diet marketing

1: Ideal Client Readiness
2: Emotional Connection
3: Nurturing

Next Steps…

Training
Mentorship program
Links mentioned in the show: