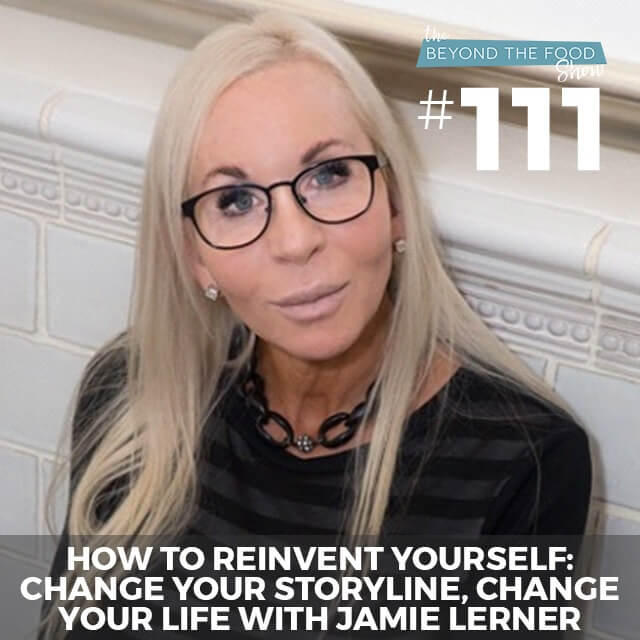 Listen to the episode
In this episode
I discuss
Statistics reports that only 10% of new year resolutions stick all year. We chase goals outside of ourselves: weight on a scale, cars, promotions, etc. and that's where we surely guarantee to fail plus we chase the goals with the same attitude as we did the year before… Another sure guarantee to fail. We must reinvent ourselves in the process of desiring new goals, otherwise, we will only repeat the same results as before. Jamie Lerner has a completely different perspective on how we can do just that… Reinvent ourselves by changing our storyline, so that we can change our life… Changes that can be done from the inside that will impact the outside!
Reinvent Yourself
How do you reinvent yourself? That is the question that would normally pop up after hearing and knowing that reinventing is the key to changing our lives the way we want it to be… It all starts in the mind.
It's our thoughts that can fix our problem. When you quiet the mind, you'll hear those messages. You'll feel those messages. Hopefully, you'll allow yourself to trust them. People generally get an inkling and a signal, and they don't listen to themselves.
We create everything with our thoughts. We are the most amazing manifesters. Hence, wanted or unwanted thoughts create our reality. If we could be conscious of creating what we want with our thoughts – only what we want, we would be having the most glorious lives. How can we choose our thoughts and direct them to create and manifest today? That's part of the whole reframing to eventually reinvent yourself.
Law of Attraction
We attract everything into our experience vibrationally through our thoughts and our feelings. It's a really interesting concept when you wrap your mind around this because you can begin to understand how you can use the contrast. Contrast is everything that you are not wanting so that you're launching all these rockets of desire. You know want you don't want and you know what you do want. It's how you focus all of that attention to create just that.
Last week's episode, I shared with you the Mastering Your Food Craving talk that I did at the Low Carb Universe conference held in Mallorca, Spain. It was voted #1 and most appreciated talk in the conference, so I suggest you check it out! You can listen to the episode here.
Be sure to check back every Sunday and Thursday for a new episode, and head over to iTunes   to subscribe so we can freshly deliver new episode directly to your device every time we release a new episode.
If you enjoy the show and would love to encourage and support my work leave me an honest review using this link, click here . For a podcaster like me, reviews are like fuel… I would appreciate hearing from you more than I could possibly say! Here's a quick tutorial on "How to leave a review "!
Links mentioned in this episode
:
Website for Jamie: www.jamie-lerner.com
Free chapter book: http://www.jamie-lerner.com/media/The_Ever-loving_Essence_of_You-Ch4-Alignment.pdf
Discover Abraham Hicks: https://youtu.be/uBQHJo81QpM
Going Beyond the Food Academy: https://www.stephaniedodier.com/academy/
Support me by leaving a review about this episode: http://bit.ly/2gilTsw
How you can reach
Stephanie:
Website: https://www.stephaniedodier.com/
FB: https://www.facebook.com/StephanieDodiernutrition
Instagram: https://instagram.com/stephdodier/
Youtube: https://www.youtube.com/c/stephaniedodier
Email: [email protected]
Got a question for Stephanie you'd like her to answer, or just want to join our community of women?
Our free and private community:
https://www.stephaniedodier.com/community
Sponsor
End Food Obsession
***For your information – some links above may be my affiliate links, which means I get a small commission if you click on it and make a purchase. Doing so will NOT entail any additional cost to you, but will help me tremendously. Your support is SO greatly appreciated, so thank you in advance if you choose to do so***