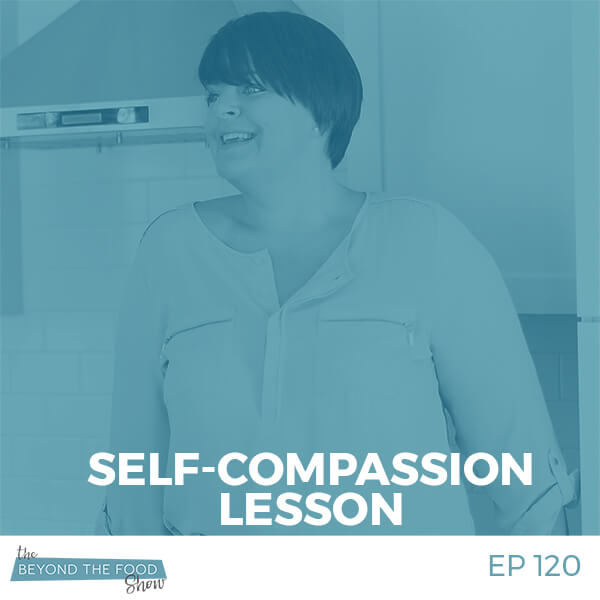 What does it even mean to be self-compassionate? We give compassion to others without difficulties, however, when it comes the time for us to be more compassionate towards ourselves… that's a struggle. Today, will explore first what is self-compassion and why it's so important to the mastery of our relationship to food.
In this episode I discuss
The 3-step process to Self-Compassion
How Self-Compassion Impacts our relationship to food, weight and self-worth
The real reason why you struggle to have self-compassion
What you need to do to shift your thinking to have self-compassion
How to Practice Self-Compassion
Last episode , I discussed the 5 big mistakes even smart women do when trying to stop emotional eating. Not just the mistakes, but we also explored the reasons why make those mistakes, the lessons and the possible solution for you to eventually achieve your goal. I highly recommend you listen to this powerful episode. Check it out now!
Leave me a review, if you enjoy the show and would love to encourage and support my work, leave me an honest review using this link, click here . For a podcaster like me, reviews are like fuel… I would appreciate hearing from you more than I could possibly say!
Here's a quick tutorial on How to leave a review. 
Show Sponsors
Health I.Q. – Life insurance for conscious people
Links mentioned in the episode
Check out Dr. Kristin Neff free resources and exercise
Visit Stephanie's website
Join Stephanie's Coaching Newsletter
Get started with the FREE Crave Cure Guide
Support me by leaving a review about this episode
Submit a question for the next episode
If you want to submit a question for Stephanie's next episode, click here and join our free and private community.
Reach Stephanie
***For your information – some links above may be my affiliate links, which means I get a small commission if you click on it and make a purchase. Doing so is no additional cost to you, but helps me tremendously. Your support is SO greatly appreciated, so thank you in advance if you choose to do so***