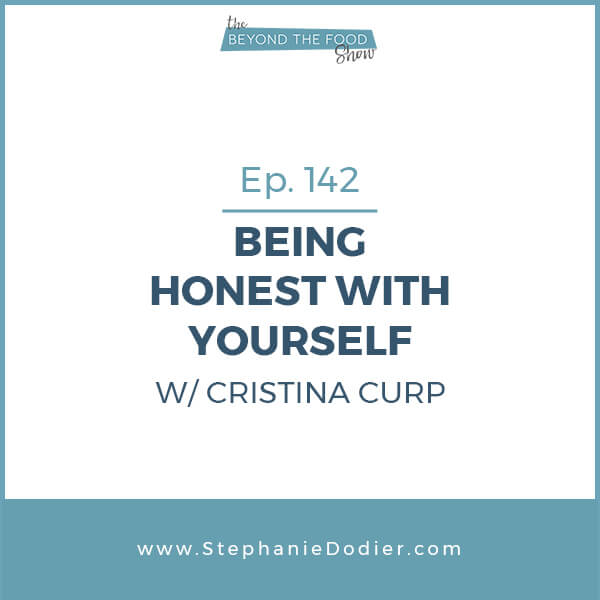 Being Honest With Yourself
You have to be honest with yourself and really clear with your intention behind changing your food habits. Are you playing the internal game "Oh it's for health…" when really secretly what you want is to lose weight? You got to stop that! This kind of game is mayhem for your mind…
In this interview with a friend of mine, Cristina Curp, we get real… both of us about being honest with ourselves, body image issue especially with those with scars… and self-care and how challenging it can be. This is a heart to heart between two women that have been there too!
Hope it inspires you as much as it inspired me!
In this episode I discuss
How to reconcile with your body when you have an autoimmune disease
What she did to reconcile her body and body neutrality!
Living with emotional and physical scars and what Cristina did to heal her emotional baggage
How a practice of self-love manifest change: She shares one of her tools in the interview!
Read More: 077 – How to Put Yourself First Without Guilt
Last episode, I talked about using discipline towards yourself as a motivator. Do you do the same thing? Where did we learn this concept? That harsh discipline is the best behavioral change method… likely how we were raised, right? Is that the way you were taught to be a good girl?
Besides that, we keep shaming ourselves, beating ourselves up or punishing ourselves for "bad" behaviors in the hopes that it will finally work. If this is something you know for a fact that you do, you've got to listen to this episode.
More importantly, learn the lesson and implement the changes you feel you need to do. Go ahead and click here.
Leave me a review, if you enjoy the show and would love to encourage and support my work, leave me an honest review using this link, click here. For a podcaster like me, reviews are like a fuel… and I would appreciate hearing from you more than I could possibly say!
Here's a quick tutorial on How to leave a review. 
Links mentioned in the episode
Get started with the Audio Training: How to Change Any Eating Habits
Submit a question for the next episode
If you want to submit a question for Stephanie's next episode, click here and join our free and private community.
Reach Stephanie
***For your information – some links above may be my affiliate links, which means I get a small commission if you click on it and make a purchase. Doing so is no additional cost to you, but helps me tremendously. Your support is SO greatly appreciated, so thank you in advance if you choose to do so***