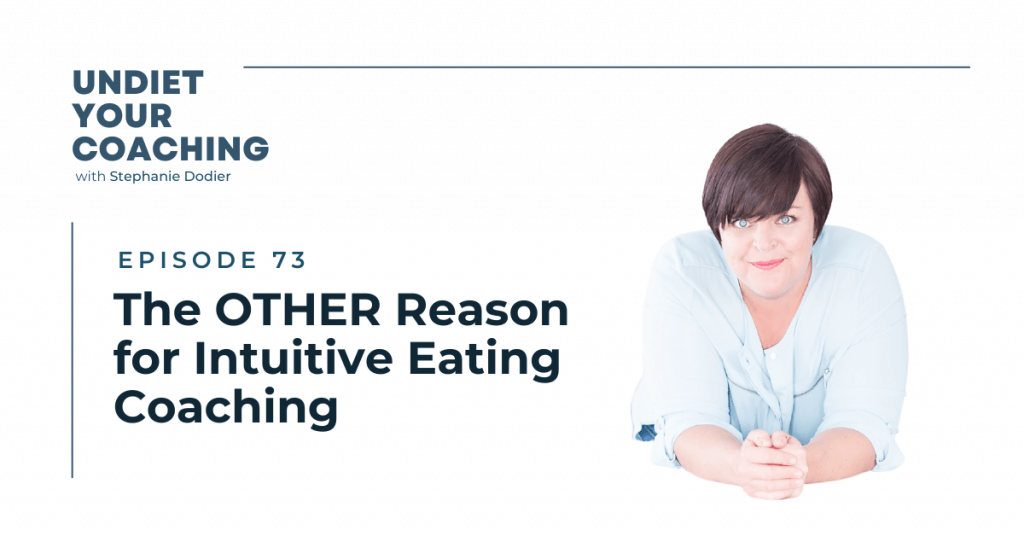 The OTHER reason for intuitive eating coaching
On today's episode we are going to look at the other reason why coaching our client to eat intuitively is essential for their own liberation from diet culture.
Our role as coaches is to build up our client to achieve:
1. Empowerment coaching
guide them to build their skills so they can find their own answer therefore power

Coach them in  way that they can see their own power

Ask question instead of telling them what to do

Diet Culture has told them what to do
2. Reconnect with their Agency
To claim their Autonomy using food

DC use women's body and food as way of disempowering them

keep structure intact
3. Creating safety with food
Build trust and power in themselves

using their eating experience
4. Start with how we engage with them.
We teach them tool and we trust them

To we pretend to have all the answer for them or are we helping them find their own answer

What you'll learn listening to this episode on the OTHER reason for intuitive eating: 
The link between eating and empowerment

Why coaching agency is essential to liberation from diet culture

Two questions to practice with each eating choice to claim back your power

The Going Beyond The Food way to coach intuitive eating.
Mentioned in the show:
Register here for – How to teach nutrition without co-opting diet culture Live
New Intake Forms – Non-Diet Client Assessment Tools