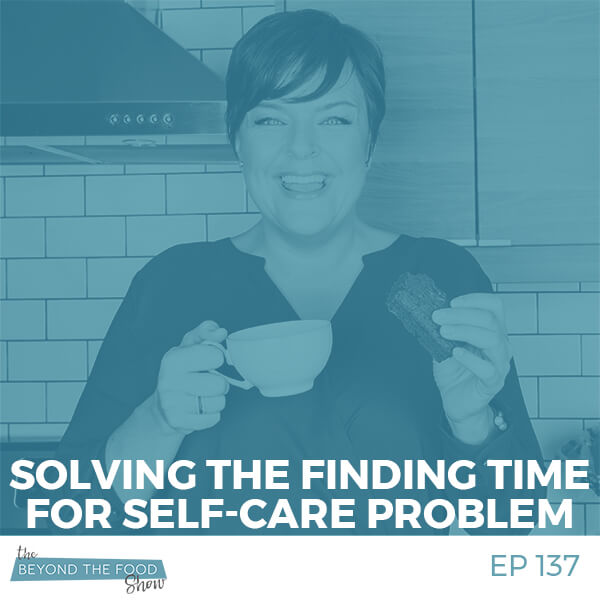 F

inding

T

ime

f

or

S

elf-

C

are

P

roblem
One of the most common objections I face with new clients and patients is "I just don't have the time to xxxx". Fill in the xxx with any activity that is exclusively focused on you or your well-being.
You feel like you don't have the time to get IT all done let alone self-care… seems so far-fetched. How to find time for self-care, movement, and relationship and improve yourself.
Here's the thing… if you, just like me years ago, you think you don't have the time to care for yourself and health, think again because it's not a question of having the time; it's a question of making it.
This one single realization could be the key to finding the time to care for yourself and maybe, just maybe have the time for self-improvement.
In this episode I discuss
The 4 important concepts to help you reframe your relationship to time so that you can self-care
Why shouldn't you be really proud of having the "busy badge" – Is this you?
The real reason why you're not making time for self-care
Where you should really put your self-worth and value to know where you should spend your time
How perfectionism affects your decisions and life overall
How you should really view time to achieve your goals and change your life
Read More: 5 Steps to Make More Time for Your Health
Last episode was dedicated to those women who think that being perfect is still the best strategy in their attempt to reach their goal; those women who have been trying to be perfect and are tired of striving for perfection. If you are one of those women, I highly recommend you listen to this episode because here, I will teach you why being perfect shouldn't be your goal and what you should aim for instead. And most importantly, the 3-step process to overcome the need to be perfect! Click here.
Leave me a review, if you enjoy the show and would love to encourage and support my work, leave me an honest review using this link, click here. For a podcaster like me, reviews are like a fuel… I would appreciate hearing from you more than I could possibly say!
Here's a quick tutorial on How to leave a review. 
Show Sponsors
Health I.Q. – Life insurance for conscious people
Links mentioned in the episode
Register for the Thursday Workshop – 5 Mistakes Even Smart Women Make When Trying to Change Eating Habits
Register for the Saturday Workshop – 5 Mistakes Even Smart Women Make When Trying to Change Eating Habits
Enroll in the Going Beyond the Food Academy
Going Beyond the Food Academy Curriculum
Going Beyond the Food Academy FAQs
Visit Stephanie's website
Get started with the FREE Crave Cure Guide
Support me by leaving a review about this episode
Submit a question for the next episode
If you want to submit a question for Stephanie's next episode, click here and join our free and private community.
Reach Stephanie
***For your information – some links above may be my affiliate links, which means I get a small commission if you click on it and make a purchase. Doing so is no additional cost to you, but helps me tremendously. Your support is SO greatly appreciated, so thank you in advance if you choose to do so***