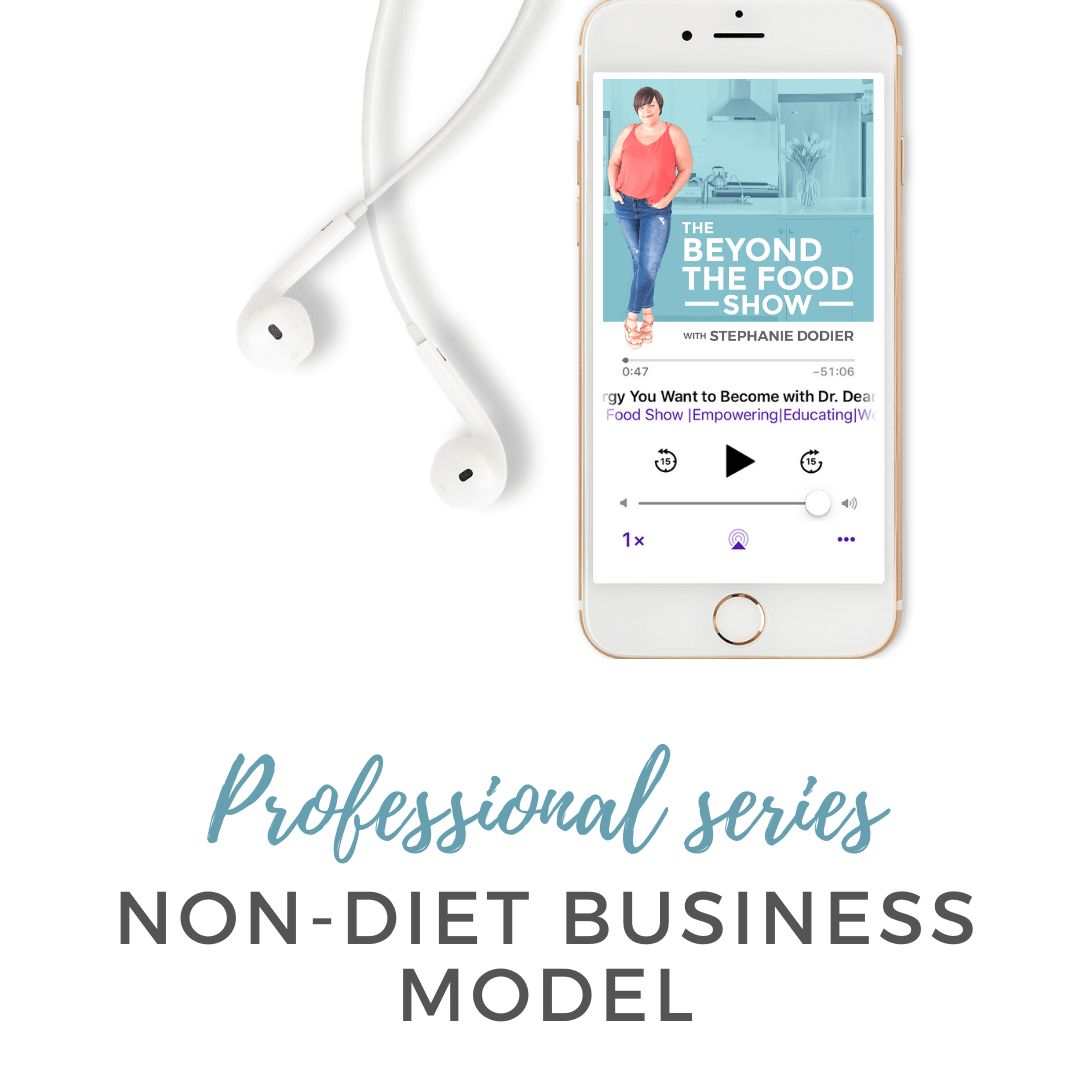 Non-Diet Business Training is essential for any women health entrepreneurs starting their business adventure in the non-diet health approach.
Your business success means women's learning how to ditch diet culture. Your willingness to accept that your business success means more lives transformed is key to your being successful in your professional journey.
In the same way, you ask your client/patient to invest in themselves by working with you: are you investing in yourself to be successful in your business?
Non-Diet Business Training
In episode 2 of season 1 of the Pro series, we discovered why crafting a business strategy is so important to your overall business. Without the foundation of a strategy, there's very little chance your business will grow and transform hundreds of women's lives.
In today's episode, we will discover the various business model available to you to create your business strategy. A business model is a framework for how you will create value. It answers fundamental questions about the problem you are going to solve, how you will solve it and the growth opportunity within a given market.
What you'll learn listening to this episode:
What is a business model
Why it's important to have a business model
Look behind the scene of my business model
The one thing that most important to your business success
Mentioned in the show:
Mentorship Program
Free Intake Forms
PRO Series – Free Training & Resources
PRO Podcast series – Full listing