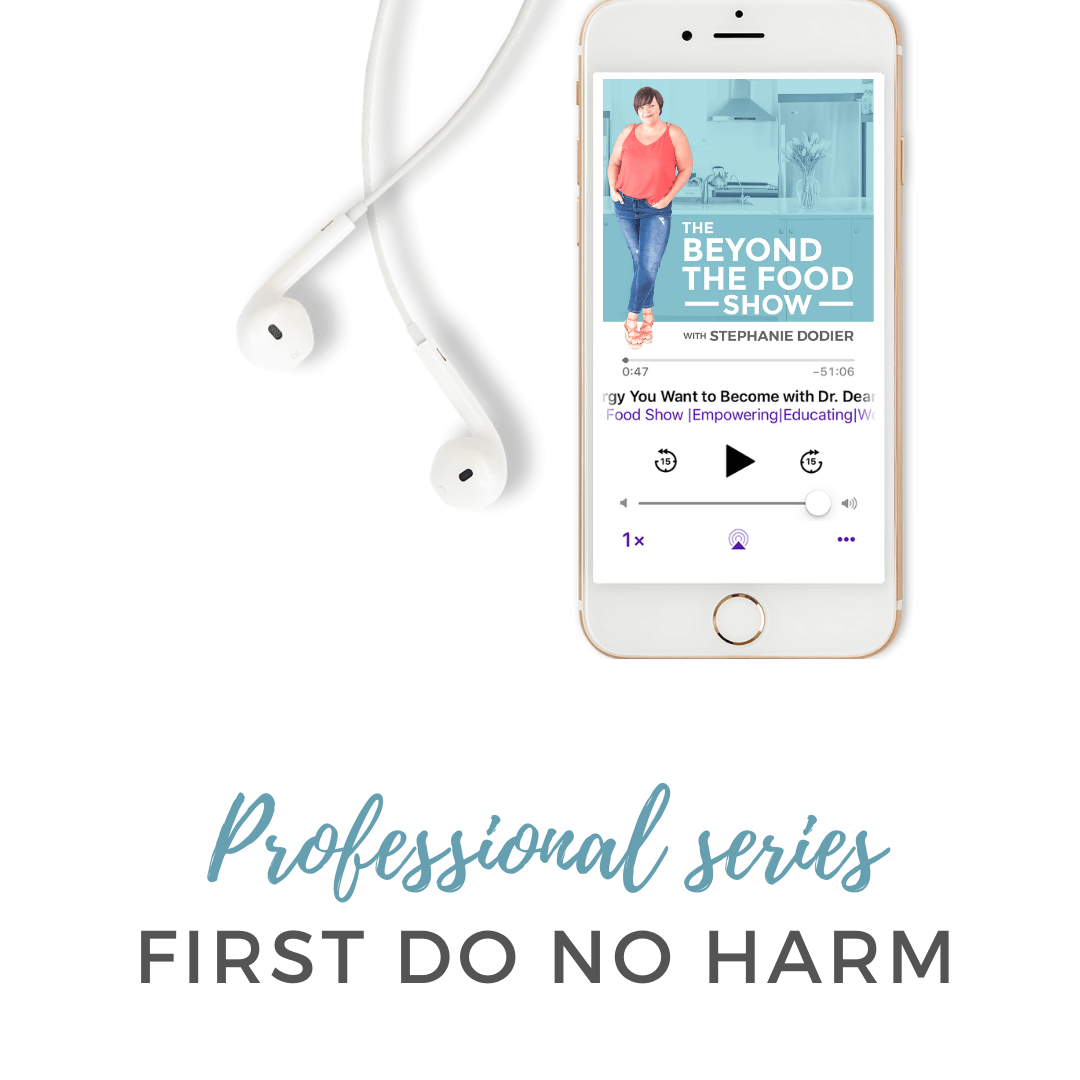 Welcome to Season 1 of the Beyond The Food PRO podcast series.  
This 8-part podcast series is created to educate female health professionals on a non-diet approach to food, weight, and health. 
In today's episode, we discuss how we may be causing harm to our clients and patients by delivering nutrition services. By following a traditional model of nutrition and health care for women we may be aggravating an underlying condition and symptoms.  
In this episode, I share my patient Caroline (fictitious name) story along with how she changed my practice forever.  
Caroline had a disordered relationship with food due to years of chronic dieting. All of my assessment tools and training never accounted for this condition simply because of the traditional medical system chronic dieting is "normal" … yet it has devastating health consequences. 
Here's what we cover in this intuitive eating mentorship episode:
My client Caroline's story

As a nutrition expert,

are

we causing harm to our clients?

What is a non-diet approach to food & 

weight

How to shift to a non-diet approach in a professional practice

Continuing to earn a living while not selling weight loss

How to get started with a non-diet approach to health

If you would like to listen to the article in audio format the Going Beyond The Food Show – Pro Series Season 1 Episode 1

Links mentioned on the episode
PRO Series – Free Training & resources