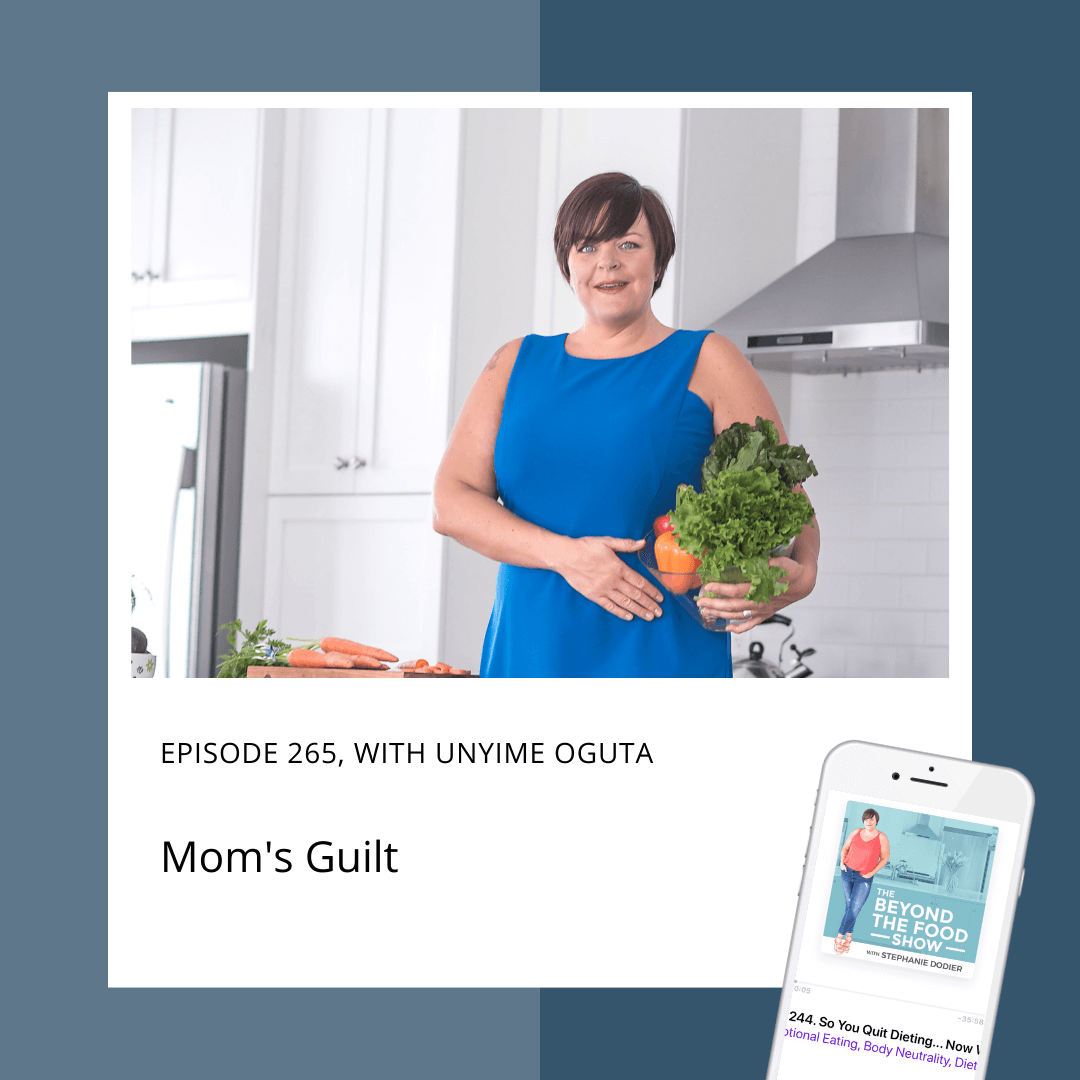 Mom's Guilt
"It feels terrible as a mom to put yourself first… it's easy to say self-care when you don't have kids".
This is such a sensitive topic for moms… Me, the single woman with no kids telling them to take time for themselves.
I have avoided doing a topic on this subject because let's face it, it's true: I don't get it. That's until today…
I have a guest expert who can speak about this from a lived experience. She's a mom of 3 kids under 12, with a professional career and now starting a business.
Unyime gets it.
Unyime Oguta is our guest today. She's a Non-Diet Nutritionist, Certified Intuitive Eating Counselor and a student of mine. She's just about to graduate from our Non-Diet Mentorship program.
What you'll learn listening to this episode on mom's guilt:
Why balance is B.S…
The disease of "Shoulding yourself"
The toxicity of "getting your body back"…
How to no longer feel guilty around taking care of yourself
The way to feed my family healthy while trusting my children's choices
How to do self-care as a mom
Mentioned on the show:
Connect with our guest:
read more