Have you listened yet? Over 165,000 downloads and now one of the top 10 podcasts in the Alternative Health category on iTunes! Yes, you got it right! When I was starting The Beyond the Food Show podcast, I never thought we will reach a hundred + episodes. But here we are… It wouldn't have been possible without the Beyond the Food community, which provides inspiration for the show.
I thank the listeners all over the world for patronizing the podcast that is geared towards empowering women through discovering new approach to food, health, weight loss and happiness without using diet, willpower or discipline.
Here are the top 5 podcast episodes of The Beyond the Food Show to get you started if you haven't listened to the episodes yet. Feed your mind with these insightful and powerful discussions and transform your health and achieve your goals!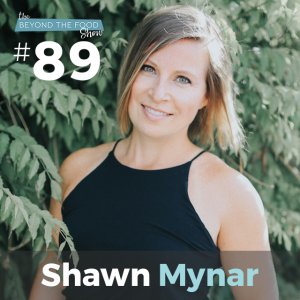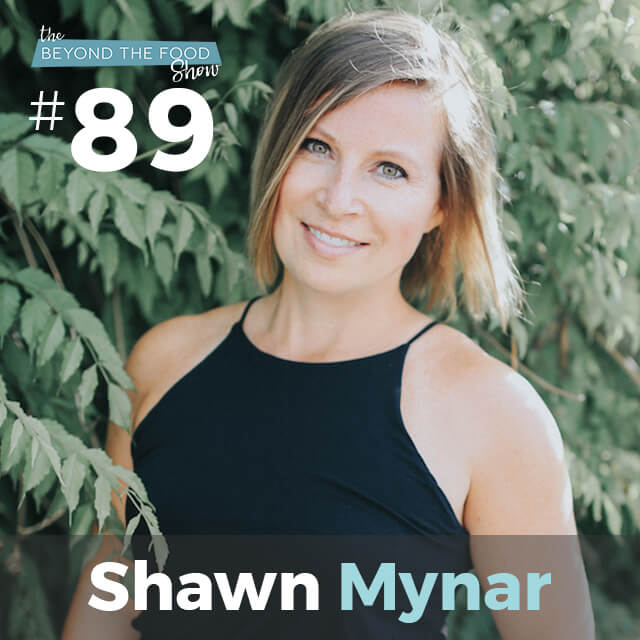 In this top 5 podcast episode, Shawn gave us an overview about the Ketogenic diet. Being one of the most popular diets today, many people are intrigued of the effectiveness of the ketogenic diet in weight loss. Shawn explained the science behind the diet and gave answers to the following important questions:
Is it possible that the Keto Diet could be dangerous for us as women?
Does it have different effects on women compared to men?
What are the risks for women who decide to adopt the keto diet?
Thinking of trying the Ketogenic diet but you still can't decide? This is a must-listen episode for you!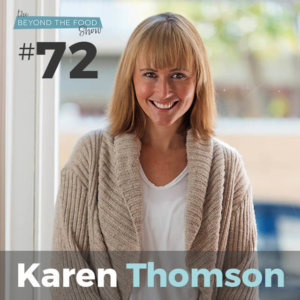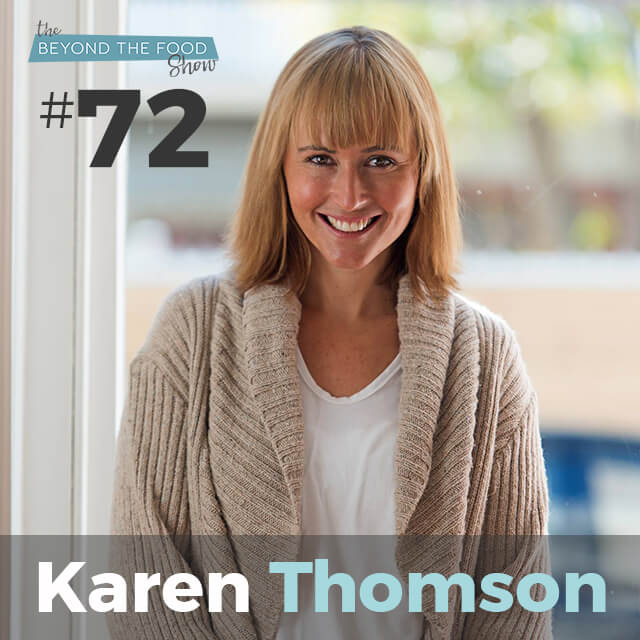 Overcoming sugar addiction with Karen Thomson is one of the most listened to and downloaded podcast episodes. It proves that many women still struggle to get away from sweets and sugary food, but who doesn't?
Karen shared her personal story in this interview. She knows sugar addiction quite well because she's been there, too. During the interview, she discussed the following topics to give us guidance on sugar addiction.
The difference between sugar craving and sugar addiction

How she overcame sugar addiction
What her therapist taught her to deal with her feelings of not being good enough
The hard part about overcoming sugar addiction
If you find yourself constantly craving for sugar or suspect yourself to have sugar addiction, this episode may give you some inspiration and guidance.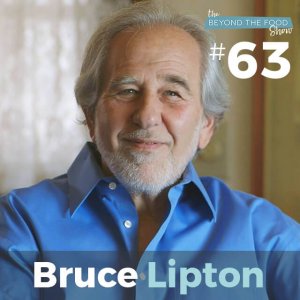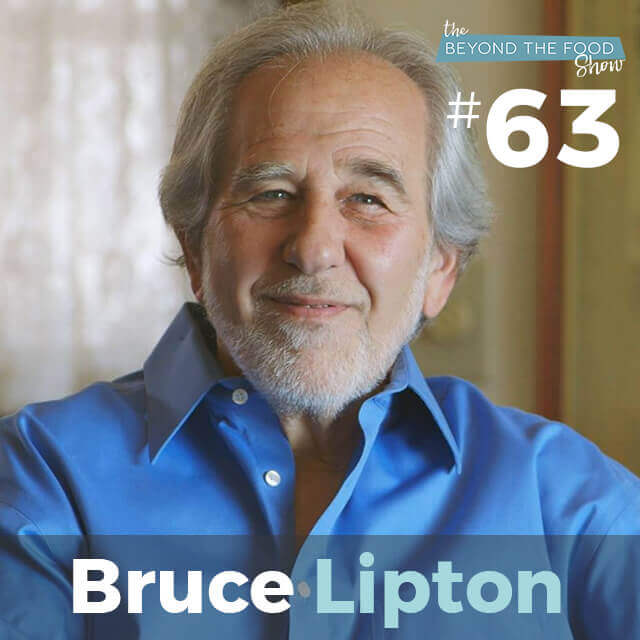 Have you ever gotten upset and frustrated with yourself because you thought you were too weak to change the way you've always behaved? If so, you're not the only one who's ever felt this way, and it's not your fault. Not many of us know the reason why it's so hard to change our behaviors or our even the way we think.
Dr. Bruce Lipton is well-known for his work on linking quantum physics to a person's behavior and spiritual principles. His lectures has helped many people improve their spiritual, mental and physical well-being.
Here are the key insights that Dr. Lipton shared during the interview:
Our beliefs affect our health
The subconscious mind holds the key to lasting change in the way we behave and think
Whatever behavioral or thinking pattern you have now is the result of the subconscious programming you've had throughout your life.
Thinking of shifting your perspective to ultimately achieve your goals? This is the right episode for you.
One of the top 5 podcast episodes of The Beyond the Food Show gives a different perspective on emotional eating. For Isabel Foxen Duke, we shouldn't avoid emotional eating because when we turn emotional eating into something to avoid as much as dieting, we fall in the trap of diet mentality and all its negative side effects such as overeating and binging.
As Isabel puts it, "It's a lot easier to stop obsessing about food when we feel good about ourselves."
Listen to this episode to understand the OTHER approach to emotional eating to be able to overcome overeating and binging. This might work for you!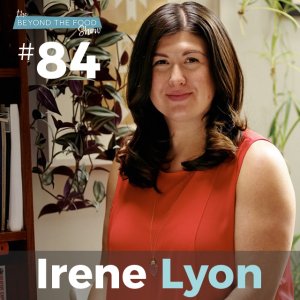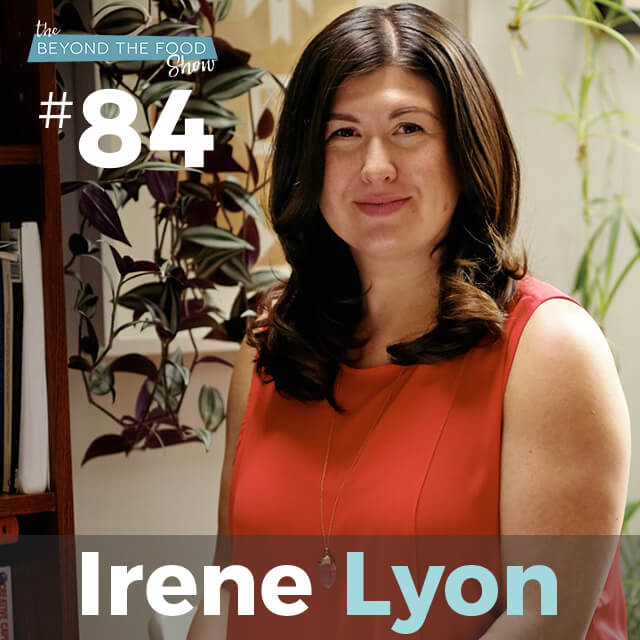 Are you exhausted all the time?
Gaining weight for unexplained reason?
Problem sleeping particularly waking up in the early morning?
Challenged with your menstrual cycle or suffering from way too many hot flashes?
These body messages aka symptoms could be signs that you are affecting by what is commonly known as "adrenal fatigue".
This most popular podcast episode with Irene Lyon will "blow your mind" as she explains the ONE component of adrenal fatigue that is almost never addressed even with the most advanced protocol. This ONE component is also behind binge eating and emotional eating.
So lady, if you find yourself suffering from these symptoms and suspect that it is adrenal fatigue, I highly recommend you listen to this top episode. Learn how to address your condition with Irene Lyon.
And here's a bonus! A runner-up to the top 5 podcast episodes of The Beyond the Food Show to bust the myths and misconceptions about detox that many women believe.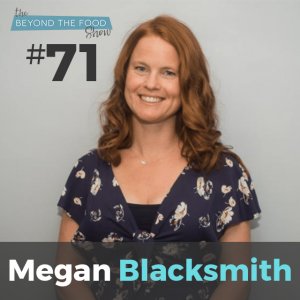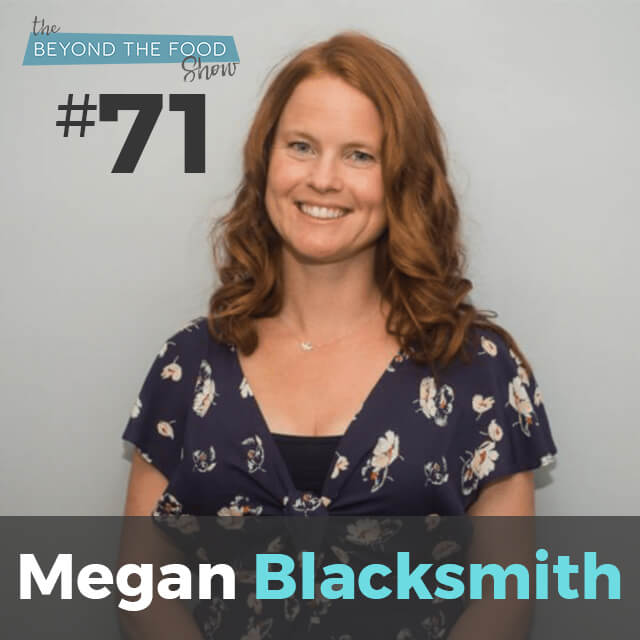 If you want to know how to detox the right way, you must first understand what detoxification means. The most widespread myth about detoxification is that it's just a quick fix — you either starve yourself, take a powder, or drink some lemon-cayenne mixture. After using these "detoxification" methods, you can eat whatever you ate before. Nothing can be farther from the truth.
Megan Blacksmith of the Zesty Ginger gave us a tour of everything detoxification.
Here are the key topics we discussed:
The 5 Main Organs of Detoxification
3 Phases of Detoxification
When is Detoxification Dangerous?
Is it Normal to Have Detox Symptoms?
Practices That Support Detoxification
Eat The Right Foods The Right Way
Ever considered these concepts before? This episode is a sure game-changer to your detox regimen.
There you have it – the top 5 podcast episodes of The Beyond the Food Show. And yes, that's a total of 6. Don't forget to subscribe to the podcast by clicking here. Make sure you don't miss any of our powerful and insightful episodes where you can get tips and expert advice on how to go Beyond the Food. As we bring you a guest or a unique message every Thursday and Sunday, tell us what you think by leaving a review to help get my message out to more women around the world.
How about you? What's your favorite episode of The Beyond the Food Show? Share your experience on how it helped you in your journey to health and happiness.